Obesity is dangerous because it causes diseases throughout the body. It causes more than 70 illnesses, such as:
high blood pressure
stroke
cardiovascular disease
heart attack
cataracts
lung (pulmonary) disease
cancer
Obesity needs to be treated aggressively. Your doctor can measure obesity and weight using a scale called the body mass index (BMI). As your BMI rises, your risk for these and other diseases also goes up.
Today 16 percent of all children and teens in this country are overweight, and 65 percent of all people age 20 and older are overweight or obese. Excess weight and obesity are serious health threats because they are major risk factors for cardiovascular disease, hypertension, diabetes, and other serious health problems. The current generation of children may become the first in American history to live shorter lives than their parents. Medical expenditures attributed to both overweight and obesity had reached over $75 billion. A study published in the New England Journal of Medicine followed 900,000 adults for 16 years. They found a high body mass index was associated with up to 20 percent of cancer deaths in women and 14 percent in men.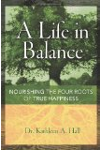 Obesity is dangerous both because it increases risk for poor quality of life and early death, and because in our society, it eats away at people's self image, making them feel less of who they are. The power of the right tools and the right plan can change that, and help people overcome obesity and overweight, and beat back pain, diabetes and much more.
Dr Michael Roizen and I wrote The RealAge Diet to help people make themselves younger with what they eat: it helps! http://tinyurl.com/a68gp7
Continue Learning about Obesity