Bariatric Surgery Explained in 5 Clicks
A surgeon describes what to expect from this popular weight loss surgery.
Medically reviewed in March 2022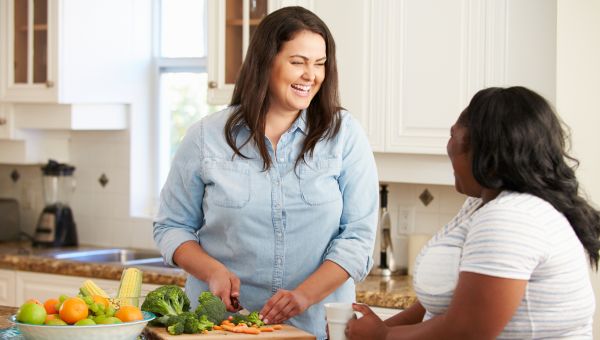 1 / 6
Is weight loss surgery in the back of your mind as you try to get your weight and overall health under control? If you have a body mass index (BMI) over 40 or a BMI of 35 with at least two obesity-related medical conditions, you may be a candidate. And while there are a variety of weight loss surgeries to choose from, one of the most popular in the US is the Roux-en-Y gastric bypass. The procedure makes the stomach smaller, allowing a patient to feel full with less food.
Click through to get the facts about gastric bypass—considered the gold standard in weight loss surgery—from bariatric surgeon Aliu Sanni, MD of Eastside Medical Center in Snellville, Georgia. 2 / 6
Before the Procedure
Patients typically see a variety of healthcare providers for evaluation, such as a dietitian, a psychologist, a cardiologist and a pulmonologist. Patients are also put on a disciplined plan to start changing their lifestyle. "It's best to prepare before the surgery to start losing weight and eating right," says Dr. Sanni. "Studies have shown that patients who lose weight pre-surgery tend to do better after surgery than patients that don't lose weight." Sanni says that demonstrating an ability to make healthy lifestyle changes is so important that he won't approve patients for bariatric surgery if they're unable to adhere to the recommendations and lose the necessary weight beforehand.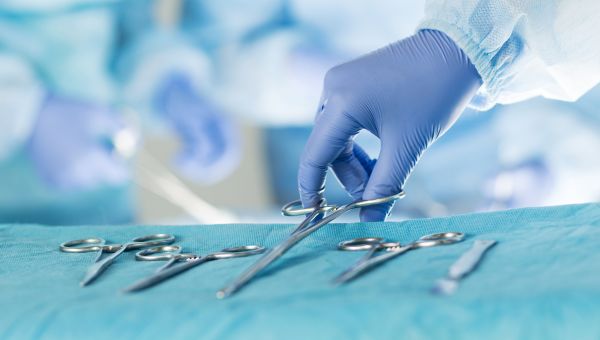 3 / 6
The First Half of the Procedure
Gastric bypass surgery can be open (requiring a single large incision) or laparoscopic, where the surgeon makes several small incisions and uses a tiny camera, called a laparoscope, to see inside the belly. "We do laparoscopic surgeries 99% of the time," says Sanni. "The patient experiences less pain and recovers more quickly." Sanni explains that after giving the patient general anesthesia, the surgeon makes a small stomach pouch from the larger stomach, dividing the stomach into a small upper section and a larger bottom one using staples. Food that is digested goes directly to the small pouch, which only holds about 1 oz. of food. It allows the patient to eat less and still feel full.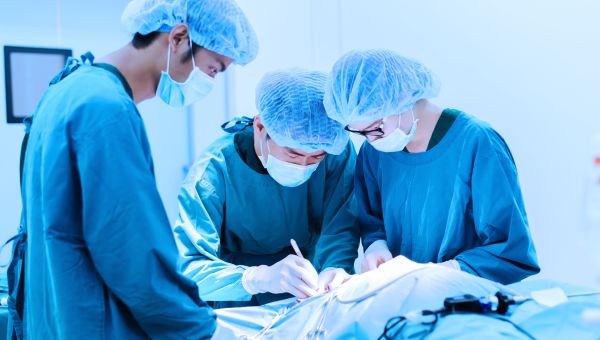 4 / 6
The Second Half of the Procedure
Next, the surgeon performs the bypass by connecting the small intestine to the pouch. With the bypass, fewer calories are absorbed. Food travels from the pouch through this new opening and then to the small intestine. Possible complications during gastric bypass surgery include bleeding, blood clots and leakage. Before a patient is woken up, a test is performed to ensure that there is no leaking from the small bowel. These, and other risks, should be discussed with your surgeon prior to surgery.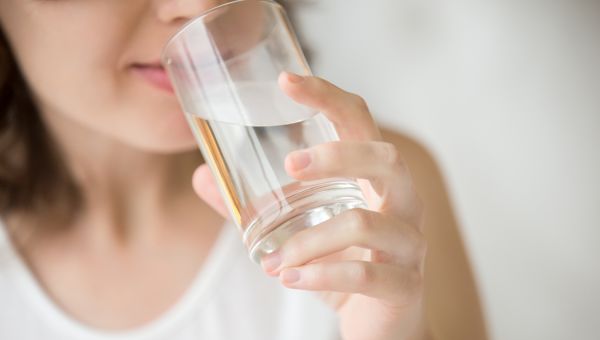 5 / 6
Recovery and Potential Complications
"Recovery is great," says Sanni. "Most patients go home within 24 hours after surgery and get back to work about two weeks later." But caution with your eating habits after surgery is crucial. Overeating can lead to vomiting, pain and weight gain in the long term. Sanni also emphasizes the importance of staying hydrated after surgery, encouraging patients to keep water glasses or bottles within easy reach once at home. The American Society for Metabolic and Bariatric Surgery (ASMBS) says dehydration is the top reason for readmission to the hospital post-surgery. The ASMBS recommends 64 oz. or more of fluids daily to avoid dehydration, constipation and kidney stones.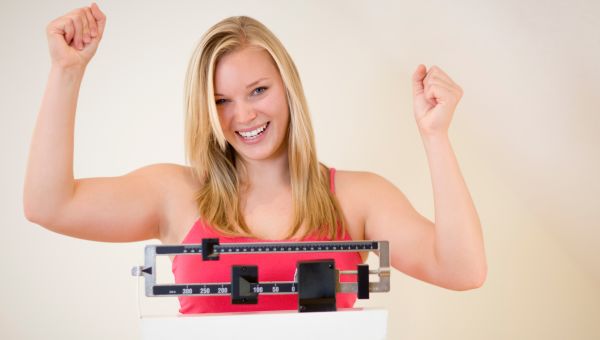 6 / 6
Life After Surgery
For long-term success, it's important to maintain a high protein, low carb diet and take supplements as prescribed by your nutritionist or surgeon. Supplements are necessary since the bypassed portion of the small intestine is where certain vitamins and minerals are absorbed. A moderate exercise regime is also necessary. "If patients are doing what they're supposed to be doing after surgery—eating right, exercising—then they'll lose about 70 to 80 percent of their excess body weight," says Sanni. "They can lose 160-200 pounds in the long term." When other methods fail, weight loss surgery can give patients the extra push they may need to succeed. Replay Slideshow