Federal statistics indicate that the higher the poverty level, the higher the rate of obesity, especially among minorities. Around 16 percent of whites who earn $50,000 are obese, but that figure climbs to nearly 23 percent among whites who only earn $15,000. Twenty-two percent of blacks who earn $50,000 are obese, compared with 34 percent for those in the $15,000 bracket.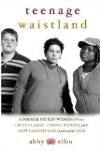 Unhealthy, highly processed foods are cheap, filling and have a long shelf life. This makes these kinds of products appealing and practical for low-income families.
In addition to the statistical facts related to poverty and obesity, poverty is linked to obesity in the following ways:
Limited access to healthy food: "Food deserts" are defined as neighborhoods with little or no access to large supermarkets that offer fresh vegetables, fresh meat and fresh vegetables. Food deserts are located in low-income neighborhoods all across the U.S.
Food banks: Food banks provide unsaleable (i.e. damaged cans) and surplus food products from supermarkets and food drives to local soup kitchens, churches and other agencies that supply food to the poor. These foods are often low in nutrition and high in calories and sugar. Poor people do not have a choice in their selection and must utilize what is given to them.
Lack of safe locations to engage in physical activity.
Lack of education on: healthy shopping on a budget, cooking healthy meals, maintaining a healthy lifestyle.
Continue Learning about Obesity