Unfortunately obesity can affect your sex life. In today's society there is a premium on looks. Obesity, while very common, is not considered to be attractive. This stigma can lead an obese person to withdraw from others and not seek out relationships. This isolation can prevent emotional intimacy which can affect one's sex life. Often obesity leads to being physically out of shape as well. Sex is physical and requires one to be able to move. Obesity can be physically restrictive and therefore prevent intimacy and sex.
Although being obese can have a negative effect on your sex life, it doesn't have to. In this video, sex therapist Ian Kerner explains how obesity does (and does not) affect what happens in the bedroom.
Your sex drive is affected by high blood pressure and diabetes, conditions you're likely to have if you're overweight. Additionally, erectile dysfunction can be a problem for as many as 80% of obese and overweight men.
This content originally appeared on
doctoroz.com
Continue Learning about Obesity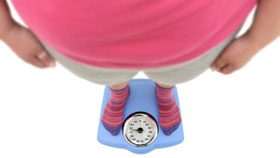 If you have too much body fat, you are obese, just like over 70 million other Americans. It happens because you eat more calories than you use, and your body converts the excess to fat. There are lots of reasons that this can happ...
en. Our lifestyle may lack exercise, we are given portions that are too big and too caloric when we eat, and some of us are just more efficient genetically at converting food into fat.
More