In 1962, about 13 percent of America's population was obese. By 1980, this had risen to 15 percent and by 1994 to 23 percent. By the year 2004, one out of three Americans, or 33 percent of the American population, was obese. Approximately 65 million adult Americans are now obese—more than the total populations of Britain, France or Italy. As alarming as these statistics are, it must be pointed out that there is no end in sight. This trend is still rising rapidly. In particular, the percentage of children who are obese is rising at an alarming rate.

While terrorism, environmental pollution, and dwindling natural resources certainly put the future of our nation in peril, a very strong case can be made for the obesity epidemic being ranked as the most significant threat to the future of the United States as well as other nations. Obesity is now regarded as the major cause of death in the United States. This epidemic has been fueled by many factors, including the collusion between the food industry and the U.S. government. Without question, American baby boomers and the generations that have followed have been led to the trough of obesity and told to indulge with pleasure by the food industry as well as the policies of the U.S. government. Food companies and the fast-food industry have used marketing as well as the science of food technology to trigger wanton gluttony in a way that is eerily similar to the methods the tobacco companies employed to develop more addictive cigarettes. The food industry, through lobbying, coercion, greed, and advertising, has influenced us to make dietary choices that fatten us up and harm our health.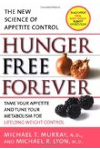 According to the World Health Organization, America is the most obese nation on the planet. We have 136 million obese people give or take a few, a 110 percent increase from 1990. Evidently we are five billion pounds overweight as a nation. If you have ever struggled with your weight, you're not alone. More than one third of adults in the U.S. are obese (that's 78.6 million people!). With the rise in obesity, there has been a rise in obesity-related medical conditions, including type 2 diabetes, heart disease, strokes and some cancers. These are some of the leading causes of preventable death. More recently, there have also been increasing options available for the treatment of obesity, including various lifestyle interventions, medications and surgeries.
One third of the U.S. population is overweight and another 40% is obese. Which means that most of the people you know are going to be either overweight or obese. This is a big health care problem for the United States and worldwide.
According the Centers for Disease Control and Prevention, in the past 20 years there has been a dramatic increase in obesity in the United States, and rates remain high. In 2010, no state had a prevalence of obesity less than 20%. Thirty-six states had a prevalence of 25% or more; 12 of these states (Alabama, Arkansas, Kentucky, Louisiana, Michigan, Mississippi, Missouri, Oklahoma, South Carolina, Tennessee, Texas, and West Virginia) had a prevalence of 30% or more.
Obesity rates varied by region:
South has the highest rate: 29.4%
Midwest: 28.7%
Northeast: 24.9%
West: 24.1%
Continue Learning about Obesity