Taking your prenatal vitamins before bedtime instead of in the morning is one way you can combat the nausea that's common during early pregnancy. For more tips on dealing with nausea, watch this video featuring nurse midwife Paula Greer.
For some women, so-called morning sickness isn't confined to the morning hours. If you suffer from frequent nausea, try eating smaller meals of simple foods, avoiding foods that are spicy and highly acidic, and lying down for a few minutes immediately after eating. Eating a dry saltine cracker before getting up in the morning can help settle the stomach, as can ginger ale and lemonade. Also try these tips:
If crackers do not work or get boring, try potato chips, which are a
good source of potassium.
Keep track of which odors trigger nausea, and avoid them whenever
possible. If dirty diapers are a trigger and you have young
children, for instance, ask for help with child care.
Stay in air-conditioning whenever possible. Nausea seems to be
irritated by heat and humidity.
Take prenatal vitamins or iron at a time of day when nausea is not an
issue.
Few women suffer from nausea after the fourth month, but if it is unusually severe, call your doctor. Women who have significant vomiting or dehydration may need medication.
Here are some tips for treating nausea during pregnancy:
Drink small amounts of cold, clear, and carbonated liquids between meals. Try to include ginger ale or lemon-lime soda, clear broth, juice diluted with water, gelatin, electrolyte drinks (such as Gatorade and Pedialyte), and popsicles.
When nausea has improved, move on to the BRAT diet: Bananas, Rice, Applesauce, and Toast. -- Eat only small portions.
Choose salty over sweet foods.
Avoid hot, spicy, fried, greasy, or fatty food.
If odors make you feel sick, use prepared or frozen foods, or let someone else do the cooking. You can also try using a nose clip to minimize breathing in troublesome odors.
Eat in a cool, well-ventilated room away from where the food was prepared.
Eat slowly.
Iron supplements can increase nausea and may need to be temporarily reduced.
An empty stomach may aggravate nausea, so eat frequent snacks, as soon as you feel hungry.
Keep dry crackers by your bedside. Eat a few crackers in the morning before rising and then sit upright in bed for a few minutes before getting up to reduce the feeling of nausea that occurs with an empty stomach.
Acupressure over the wrist can also relieve nausea. Find the P6 acupressure point, located in the middle of your arm between the tendons and about two to three finger widths above your wrist crease. Deeply and firmly make circular motions over this area for several minutes. Over-the-counter Sea-Band wristbands can also activate this acupressure point and reduce nausea. These wristbands have a firm nodule that puts pressure over the P6 acupressure point for nausea.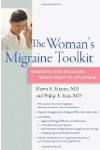 Continue Learning about Morning Sickness & Pregnancy