Should You Hire a Doula? 10 Things to Keep in Mind
Though only six percent of women hire them to help with pregnancy, doulas offer real benefits.
1 / 11
When preparing for a baby, there's so much to keep in mind that it can be difficult to know where to begin. Some parents-to-be seek help from doulas, trained professionals who provide physical, emotional and informational support to a mother before, during and immediately after birth. According to DONA International, a nonprofit organization that specializes in doula certification and support, a doula's goal is to help a new mom achieve the healthiest, most memorable and most satisfying birthing experience possible.
A doula's support is personalized and intimate, but doulas aren't a perfect fit for everyone. Cost, lack of access to qualified professionals and personal preference are all reasons why many women stick with a basic birth plan. In fact, in 2012, just six percent of pregnant women hired doulas.
If you're curious to know whether a doula might be right for you, here are some things to consider, from a patient's and OBGYN's perspective.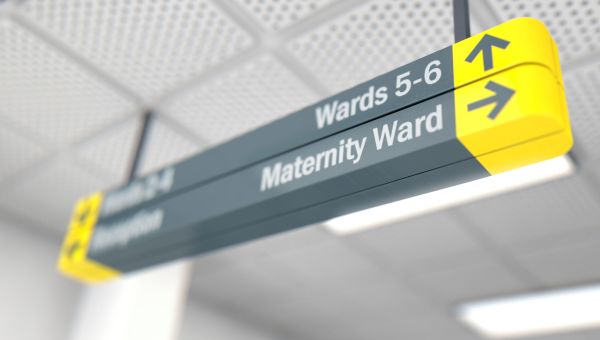 2 / 11
They aren't just for home births
One misconception about doulas is that they're only for mothers who plan to deliver their babies at home in a pool of water. In fact, many couples who hire doulas plan to deliver in the hospital. It also doesn't matter whether you're planning for a medicated or non-medicated delivery—doulas offer support for either type. "I'm a mom who simply wanted to absorb a lot of knowledge and that's why I chose to hire a doula," says Jaimi Sharkey, of Atlanta, Georgia, who gave birth to a baby boy in April 2017.
Whether in the hospital or at home, doulas typically stay close to the mother throughout the delivery process, working with moms (and their partners) on breathing and relaxation techniques, massage therapy and positioning during labor.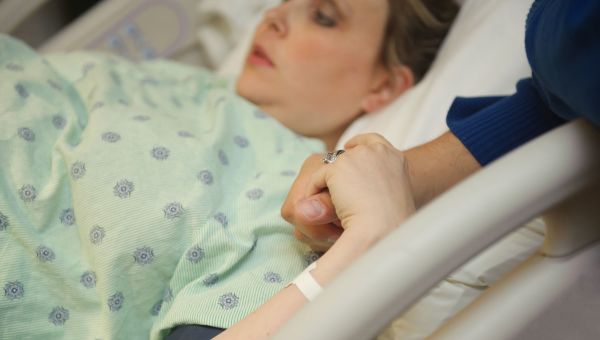 3 / 11
They're with you for the entire labor
Think of a doula as the mother's advocate during labor, when pain, anxiety or exhaustion may otherwise overwhelm her ability to think straight. Labor can go on for hours and doulas typically stay with the couple around the clock, even between doctor and nurse check-ins.
Sharkey saw her doula as a coach, helping her through all the stages of her pregnancy, with a focus on labor and delivery. "My doula put me in different positions to help me get through the contractions, and she kept me moving around the room in ways that helped my body progress," recalls Sharkey. "She helped me work through the tough parts of my labor even when I thought I couldn't do it anymore."
Remember that every doula is unique and that each couple has different needs and priorities, so doula-family relationships will vary. During your initial consultation, have a discussion about what you and your partner are looking for in a doula, how involved you want them to be and the types of training you'd like to receive from them before delivery.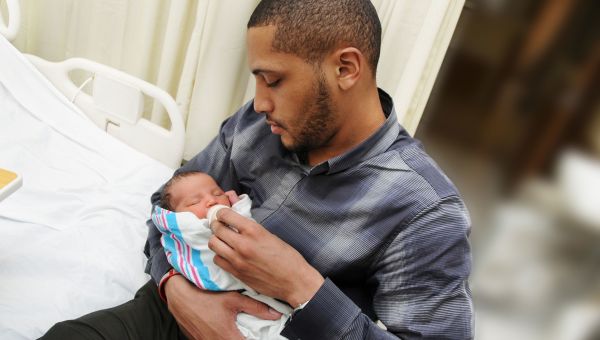 4 / 11
They support your partners, too
Even if your partner is with you every step of the way, they may not always know what they can do to help. Doulas are there to talk through the process and to help outline your partner's role in it.
"My doula had my husband's back, and was there to support him when I didn't really know what was happening," adds Sharkey. "When our baby came out, she explained to my husband why there was fluid on the baby, that the baby was happy and healthy and what would happen next."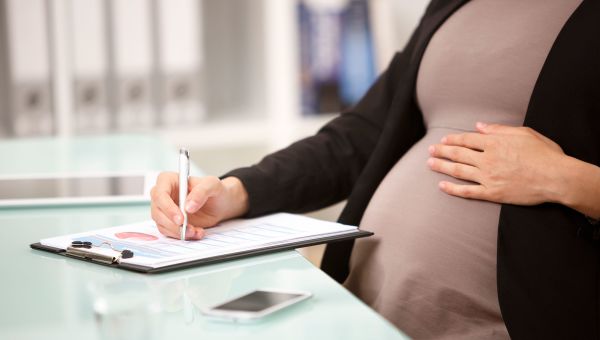 5 / 11
They do cost money
In addition to your other medical expenses during pregnancy and delivery, there are fees associated with hiring a doula. Depending on factors such as the region in which you live, doulas may charge anywhere from $800 to $2,500 for their services, which typically include a prenatal visit, their presence during labor and delivery and a post-delivery follow-up. Check with your insurance company before settling on a doula—some plans will cover the cost, while others will not.
Some doula practices also offer workshops on topics including the stages of labor, birth plans and mental preparation. Some classes are included in initial costs, while others may require an extra fee. "Taking some of my doula's breastfeeding and birth classes helped me understand her style, and also gave us knowledge we needed to make decisions about our birth options," says Sharkey.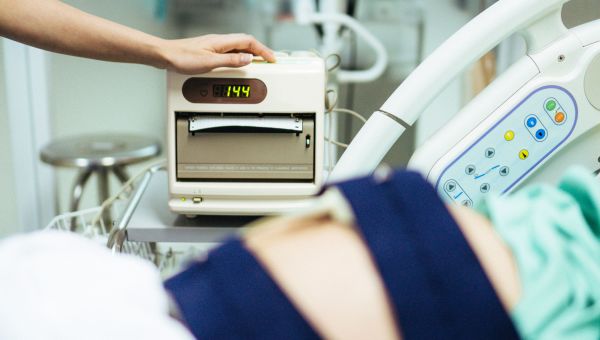 6 / 11
They will not give you medical advice
Another big misconception about doulas is that they will provide medical advice during pregnancy and delivery, says OBGYN Jennifer Guggenheim, MD, of Presbyterian/St. Luke's Medical Center in Denver, Colorado.
Doulas do not have medical training, so they will not be offering you medical assistance. In fact, DONA's ethical guidelines actually prohibit doulas from performing any medical tasks. "The role of the doula is not to make clinical decisions, but rather to offer support," says Dr. Guggenheim. "Their role is to be supportive during labor, but they are not a substitute for a doctor, midwife or nurse."
Doulas do undergo a certification course that includes training on breastfeeding, basic childbirth education and hands-on support with pregnant couples. Some doulas also choose to receive their postpartum certification to work through the sensitive time after delivery.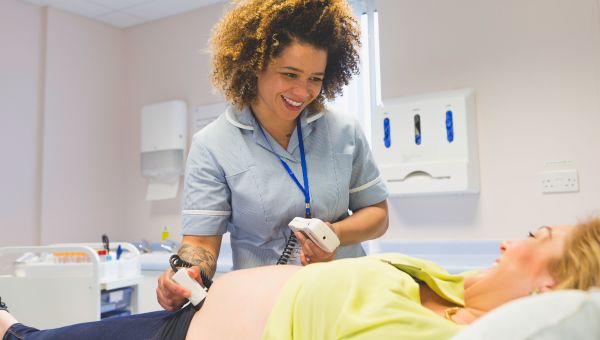 7 / 11
They are different than midwives
In addition to your OBGYN, many obstetrics practices have midwives. Midwives typically provide family planning or prenatal counseling, conduct examinations and assist with the labor and delivery process. They may also advise women on nutrition, exercise and breastfeeding. Most midwives are associated with a hospital, but can also consult with women who desire an at-home birth.
Like doulas, the services provided by midwives vary based on the hospital they're affiliated with and the state you're delivering in. Midwives receive certifications from the North American Registry of Midwives and the American College of Nurse Midwives; some also have nursing licenses, so they may also be able to assist your OBGYN with primary care, family planning, preconception care and postpartum and newborn assistance. Another distinction: midwives can prescribe medication and deliver babies, while doulas cannot.
You can hire both if you'd like, so talk with your OBGYN or their staff to learn more about your options.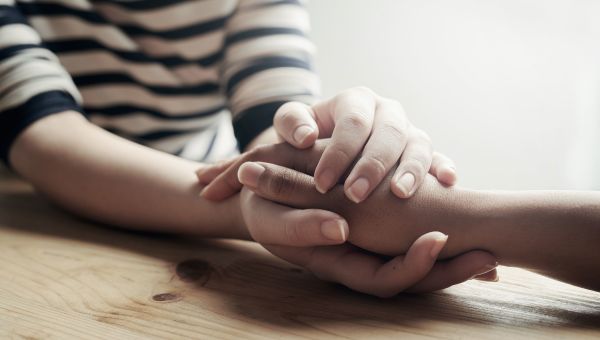 8 / 11
You'll want to find one you feel comfortable with
When interviewing a doula, Guggenheim recommends that you come prepared with questions, such as these:
What kind of training have you had?
How many births have you attended?
What services do you provide?
What is your philosophy regarding childbirth and pain management?
Would you be supportive if I changed my birth plans (for example, if I decided to get an epidural)?
What are your fees?
What happens if my plans change unexpectedly (for example, if the baby is breech) and I no longer need your services. Do you refund my deposit?
Are you available for my due date? What happens if you're not?
Don't be afraid to talk with a few doulas before deciding who to go with, and reach out to your OBGYN for suggestions, too.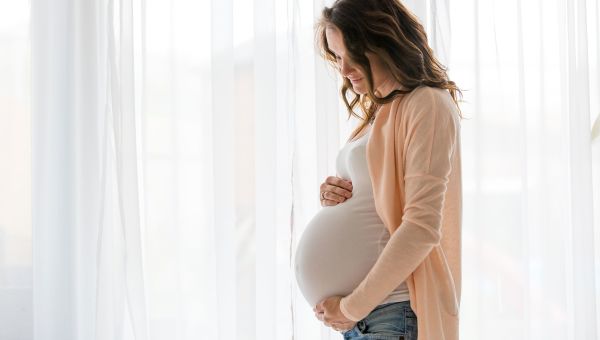 9 / 11
They are all about you
You may wonder how a doula will interact with your OBGYN if you have a hospital delivery. In short, it depends on your hospital's policies and the state you're delivering in. Most often, the doula is concentrating on you and your partner only.
"The doula interacts more with the patient and their family than with the physician or nursing staff," says Guggenheim. "They are aware of the patient's course of labor, but only as information is disseminated to the patient and family."
If you do have a doula, it's best to let your OBGYN's staff know well in advance, so you can talk through any hospital policies related to doulas and ask any questions you have about your birth plan.
Most hospital staffs are familiar with doulas and the support they provide, so there's no need to worry about how they'll work together. "The medical staff treats the doula like they are the patient's family member or friend," says Guggenheim.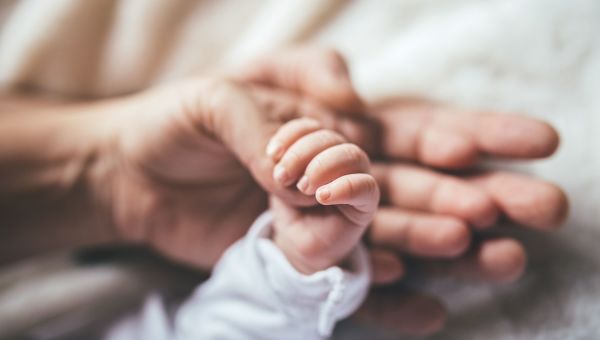 10 / 11
They aren't for everyone
It's important to remember that a majority of couples will not hire a doula. Whether it's for monetary reasons or simply because it doesn't fit in with your birth style, that's okay.
A doula can offer tremendous support to their clients and their families, says Guggenheim, but if you can't afford one or don't find one who meets your needs, don't worry. "Your care team at the hospital has your best interests in mind, and will try their best to support you in every way possible."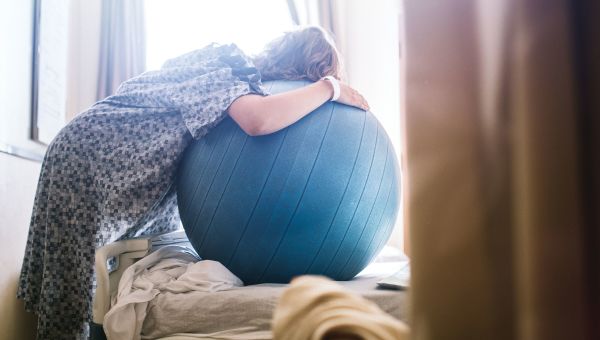 11 / 11
Spend time on your birth plan
Regardless of the kind of help you enlist for your pregnancy, developing a birth plan is key. Take some time with your partner to determine how you'd like labor and delivery to go. Of course, you'll want to be flexible and open-minded since things don't always go according to the plan.
"It's best to make a one-page statement that is clear and concise," says Guggenheim. You'll want to review this plan with your OBGYN at one of your appointments, and again when you arrive at the hospital.
Here are some of the things to include:
Who do you want to be present and for what parts of labor?
What pain relief options would you like to use (massage, breathing exercises, bathtub, medications or epidural) and would you be ok with changing them if issues arise?
What is your plan for fetal monitoring (continuous vs. intermittent)?
If you need a caesarean section, who would you choose as your support person?
Who do you want to cut the umbilical cord?
Do you want immediate skin-to-skin contact after delivery?
Do you want to breastfeed immediately after the birth?
Remember: Your birth plan, who you hire to help you and the methods you choose for pain management are all up to you and your partner. Whether your plan involves hiring a doula or a midwife or going the traditional route, it needs to feel right to you. Replay Slideshow