The costs of cardiovascular disease are as follows:
Highest annual costs: $14,157 in related medical costs for those with cardiovascular disease and high-risk profile for cardiovascular disease. Risk profile is based on lifestyle choices such as smoking status, diet and weight.
Lowest annual costs: $3,998 annual average healthcare costs for those who did not have cardiovascular disease and had an "optimal" (lowest-risk) profile.
Expenses related to cardiovascular disease represent 17% of overall national health expenditures. Overall, $320 billion are attributed annually to direct costs of, and loss of productivity due to cardiovascular disease. During the next 15 years, cardiovascular disease costs are projected to triple.
Continue Learning about Heart Disease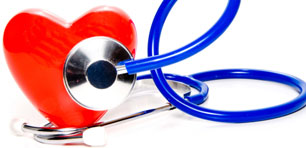 Heart disease is the number one killer of adults in the United States. In fact, one in every three deaths is from heart disease and stroke, equal to 2,200 deaths per day. Taking care of your heart is essential for a long life. You ...
can treat your ticker right by eating healthy, staying active and managing your stress.
More