6 Heart-Healthy Habits for Women
Heart disease rates have been dropping for everyone but younger women. Here are ways to help reverse that trend.
Updated on March 22, 2023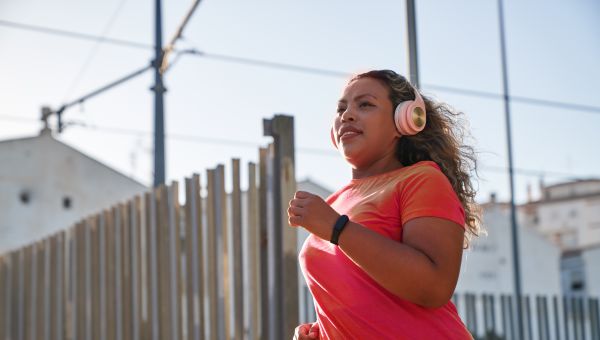 1 / 7
Death rates from heart disease in the United States have been dropping steadily over the last four decades. But the rates aren't dropping for younger and middle-aged women. In fact, a 2019 article in Circulation found that heart attack rates among women in their 50s went up 10 percent between 1999 and 2014.
These numbers may sound scary, but the good news is that you are not powerless to reduce your risk of heart disease.
According to one large study, women who started to follow six healthy lifestyle practices in their 20s and 30s were able to reduce their chances of developing a risk factor for heart disease by 66 percent. What's more, the women cut their overall heart attack risk in middle age by 92 percent, according to the 20-year study of nearly 70,000 women by researchers at Indiana University, the Harvard School of Public Health, and Brigham and Women's Hospital in Boston.
Here are six heart-healthy habits drawn from research that you can incorporate into your daily routine today. 2 / 7
Quit smoking
Simply put: If you smoke, stop. The Harvard study found that women who smoked 25 or more cigarettes a day were five times more likely to develop heart disease. Do you only smoke one to 14 cigarettes a day? You're still three times more likely to compromise your heart health. The only safe number is zero. Some younger women say they'll quit smoking when they're a little older. But the research makes clear that smoking in your younger years seriously impacts your health over the next two decades.
Smoking is thought to increase the risk of heart disease by:
Increasing plaque buildup in blood vessels
Lowering levels of HDL (aka, "good" cholesterol)
Raising triglyceride levels
Damaging and narrowing blood vessels
Increasing the risk of blood clots by making blood more sticky
Even secondhand smoke can be damaging to your heart. People who are exposed to it regularly have a 25 percent increased risk of heart attack.
RealAge Benefit: Between 8 and 12 years younger if you quit smoking, depending on whether you smoke one or two packs a day 3 / 7
Move More
Women who engaged in moderate- to vigorous-intensity physical activity significantly reduced their heart disease risk. The Harvard study authors found that those who exercised more than five hours per week cut their risk by nearly 60 percent. Women who exercised between 2.5 and 5 hours per week cut it by almost 50 percent.
These numbers align with recommendations from the American Heart Association (AHA) to get 150 minutes per week of moderate-intensity or 75 minutes of vigorous-intensity physical activity each week. The idea is to work out hard enough to increase your heart rate. Cardio options such as brisk walking, dancing, running, swimming, and aerobics can get your heart pumping.
Not sure if you're working out hard enough? Gauge your efforts by wearing a heart rate monitor or use this simple rule of thumb: You should be able to talk while doing moderate activity but should only be able to say a few words at a time before needing a breath when you're doing vigorous activity.
RealAge Benefit: Up to 2.8 years younger if you exercise regularly 4 / 7
Get Off the Couch
Plenty of us feel like we don't have time to exercise. But the U.S. Bureau of Labor Statistics estimates that women who watch TV spend on average 2.69 hours in front of the tube each day, or nearly 19 hours per week. The Harvard study found that women who watched seven or more hours per week were more likely to develop a heart risk factor such as diabetes, hypertension, or high cholesterol than those who skip TV. A 2022 study in BMC Medicine estimated that 11 percent of heart disease could be prevented if people watched an hour or less of TV each day.
You can still catch your favorite shows, just make your TV time more useful: Try walking in place or jogging on a treadmill or doing simple calisthenics (squats, pushups, or jumping jacks) while watching. 5 / 7
Limit the Booze
You've probably read about how certain types of alcohol can be protective for your heart, but the science is still unclear on this topic. Even if there may be a benefit from moderate intake, it's important to limit yourself to the recommended maximum of one drink per day for women (or two for men). Women in the Harvard study with the lowest risk for heart disease and related conditions like diabetes, high cholesterol, and high blood pressure consumed about one drink daily.
Any potential benefits of moderate alcohol consumption also need to be weighed against the established risks. Any amount of alcohol intake, for example, can raise breast cancer risk.
If you don't drink, don't start in hopes of improving your heart health. If you do drink regularly, limit yourself to no more than one drink per day. Drinking too much can make a woman's RealAge up to 7.3 years older. 6 / 7
Prioritize healthy eating
Maintaining a healthy diet cuts the risk of early heart disease by half. The Circulation researchers used the Harvard School of Public Health's healthy eating plate as its guide for evaluating participants' diets. A healthy eating plan is one in which you:
Reserve at least half of your plate for fruits and veggies
Save a quarter of your plate for whole grains
Include lean protein sources, like poultry and fish, as well as some plant-based sources, such as soy
Enjoy healthy fats, including omega-3 fatty acids found in salmon, walnuts, and avocados
Limit red and processed meat
Limit intake of trans fat, saturated fat, and sodium
Avoid sugar-sweetened drinks and fruit juice 7 / 7
Watch Your Waistline
According to the AHA, a body mass index (BMI) between 18.5 and 25 is considered healthy. The Harvard study found that early coronary heart disease risk was 50 percent higher for those considered overweight, meaning a BMI between 25 and 29.9. A BMI greater than 30 doubled risk, while a BMI greater than 35 tripled it.
BMI measures body fat based on your height and weight (although it's only one measure commonly used for this purpose and is not always a perfect measure of one's overall health).
Having a high BMI may increase the amount of work your heart has to do to perform daily tasks. It has also been shown to increase your risk of having conditions such as diabetes, high cholesterol, and high blood pressure—all of which can damage your heart. If you have an elevated BMI, you can bring it within normal range by following the five previous recommendations.
RealAge Benefit: Up to 3 years younger by maintaining a healthy weight and BMI
Heart disease is scary, but the fact that you can control many aspects of your risk makes it less so. In the Harvard study, only 5 percent of the participants did all six heart-healthy activities. But even women who did only one or two reduced their risk of heart disease. Start today, make gradual changes, and know that your healthy habits could be adding years to your life down the road. Replay Slideshow
Slideshow sources
Arora, Sameer, et al. Twenty Year Trends and Sex Differences in Young Adults Hospitalized With Acute Myocardial Infarction: The ARIC Community Surveillance Study. Circulation. 2019; 139:1047–1056.
Chomistek A, Chiuve S, Eliassen A, et al. Healthy Lifestyle in the Primordial Prevention of Cardiovascular Disease Among Young Women. Journal of the American College of Cardiology. 2015; 65: 43–51.
Centers for Disease Control and Prevention. Heart Disease and Stroke. Page last reviewed April 28, 2020.
American Heart Association. American Heart Association Recommendations for Physical Activity in Adults and Kids. Page last reviewed April 18, 2018.
Kim, Y., Yeung, S.L.A., Sharp, S.J. et al. Genetic susceptibility, screen-based sedentary activities and incidence of coronary heart disease. BMC Medicine. 2022;20:188.
American Heart Association. Body Mass Index (BMI) in Adults. Page last reviewed August 1, 2014.
U.S. Bureau of Labor Statistics. Economic News Release. Table 11A. Time spent in leisure and sports activities for the civilian population by selected characteristics, averages per day, 2021 annual averages. Last Modified Date: June 23, 2022