6 Heart-Healthy Habits for Women That Truly Make a Difference
Heart disease rates have been dropping steadily for everyone but younger women. Here's how to reverse that trend.
Medically reviewed in November 2019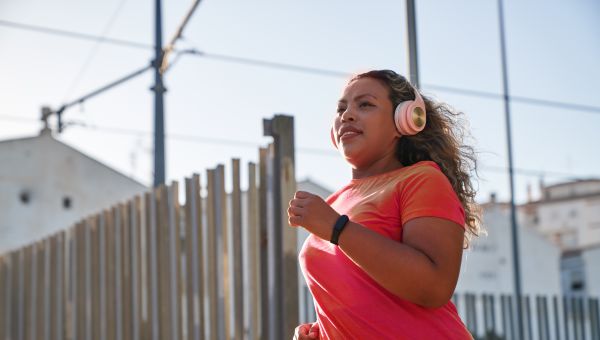 1 / 7
Death rates from heart disease in the U.S. have been dropping steadily over the last four decades. But the rates aren't dropping for women in their 30s and 40s. In fact, from 1997 to 2002, their rates increased. Scary, huh? But a recent study of nearly 70,000 women by researchers at Indiana University, the Harvard School of Public Health and Brigham and Women's Hospital found that by following six "healthy lifestyle practices," starting in their 20s and 30s, women can cut their heart attack risk by 92% and their chance of developing a risk factor for heart disease by 66%. So, what are you waiting for? Here are six habits that can keep your heart strong. 2 / 7
Put That Butt Out
Honestly. If you smoke, stop. The study found that women who smoked 25 or more cigarettes a day were five times more likely to develop heart disease. Do you only smoke one to 14 cigarettes a day? You're still three times more likely to compromise your heart health. The only safe number is zero. I hear lots of women say they'll quit smoking when they're a little older. But this study made clear that smoking in your younger years massively impacts your health over the next two decades.
RealAge Benefit: Between 8 and 12 years younger if you quit smoking, depending on whether you smoke one or two packs a day 3 / 7
Move More
Women who engaged in moderate to vigorously intense physical activity significantly reduced their heart disease risk. The study authors found that those who exercised more than five hours per week cut their risk by 60%. Women who exercised from 2.5 to 5 hours per week cut it by 50%. The idea is to work out hard enough to increase your heart rate. Cardio options such as brisk walking, dancing, running, swimming and aerobics can get your heart pumping. Not sure if you're working out hard enough? Try gauging your efforts by wearing a heart rate monitor.
RealAge Benefit: Up to 2.8 years younger if you exercise regularly 4 / 7
Get Off the Couch
Most women tell me they don't have time to exercise. But the U.S. Bureau of Labor Statistics states that women who watch TV spend on average 3.27 hours in front of the tube each day, or nearly 23 hours per week. The study found that women who watched seven or more hours per week were more likely to develop a risk factor such as diabetes, hypertension or high cholesterol than those who skip it.
Let's face it: Some of that TV time could be spent exercising. Try watching while walking or jogging on a treadmill. (One of my tricks is to only let myself watch a favorite show when I'm on the treadmill). 5 / 7
Limit the Booze
You've probably read about how alcohol can be protective for your heart. That's true -- but with a caveat -- limit yourself. One alcoholic drink a day can be beneficial to a woman's overall cardiovascular health. But the benefits need to be weighed against the risks of other possible health problems. For instance, any alcohol intake can raise your breast cancer risk. If you don't drink, don't feel the need to start to improve your heart health. The big takeaway: If you do drink regularly, limit yourself to no more than one drink per day.
Drinking too much can make a woman's RealAge up to 7.3 years older. 6 / 7
Make Healthy Eating a Priority
Maintaining a healthy diet cuts risk of early heart disease by half. The researchers used the Harvard School of Public Health's "healthy eating plate" as its guide for evaluating participants' diets. A healthy eating plan is one in which you:
Make half of all meals fruits and veggies
Save a quarter of your plate for whole grains
Vary protein to include lean sources and fish
Enjoy healthy fats (including omega-3s) and nuts
Limit red and processed meat
Limit trans fat and sodium intake
Avoid all sugar-sweetened drinks and fruit juice 7 / 7
Watch Your Waistline
According to the American Heart Association, a BMI between 18.5 and 24.9 is considered healthy. The study found that early coronary heart disease risk was 50% higher for those considered overweight, meaning a BMI between 25-29.9. A BMI greater than 30 doubled their risk, while a BMI greater than 35 tripled it. If you have an elevated BMI you can bring it within normal range by following the five previous recommendations.
RealAge Benefit: Up to three years younger by maintaining a healthy weight and BMI
Heart disease is a scary thing. But the fact that you can largely control your risk makes it a lot less scary -- and the earlier you begin, the better. Let's get started today. Replay Slideshow