Cardiovascular disease is the result of the build-up of plaques in the blood vessels and heart. As a result of these plaques, the blood vessels thicken, making it difficult for blood to get to various parts of your body. This damage can lead to heart attack, stroke, or death. Cardiovascular disease will also cause fatigue, weakness, chest pain, and being short of breath.
Continue Learning about Heart Disease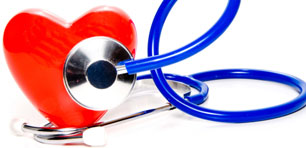 Heart disease is the number one killer of adults in the United States. In fact, one in every three deaths is from heart disease and stroke, equal to 2,200 deaths per day. Taking care of your heart is essential for a long life. You ...
can treat your ticker right by eating healthy, staying active and managing your stress.
More