The National Fibromyalgia & Chronic Pain Association (NFMCPA) is a 501(c)3 nonprofit organization. It works to support people who have chronic pain illnesses and their families and friends by contributing to caring, professional and community relationships. Through continuing education, networking with support groups and advocates, and affiliation with professional organizations, the members of the NFMCPA have a place to be informed, get involved and recognize achievements.
The NFMCPA also addresses the controversies, prejudices and life-altering effect of fibromyalgia (FM) and overlapping conditions on millions of people. These issues, combined with the American College of Rheumatology's FM diagnostic criteria that includes 42 symptoms in the patient medical assessment, which are all part of FM co-morbid conditions, are at the core of the formation of this association. The contributions of experienced leaders from other nonprofit FM organizations, including scientific research and doctor education, and patient outreach, including resources to live better with FM and raising awareness about the condition, are reflected in the organization.
The organization brings together:
Science (research)
People with fibromyalgia
Healthcare providers
Thought leaders
Advocates
Complementary/alternative/integrative medicine (CAM/IM)
Continue Learning about Living With Fibromyalgia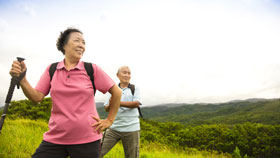 To live with fibromyalgia, work with your doctor to find a treatment that works for you and then stick to it. This will likely include regular exercise, reducing stress and getting plenty of sleep. A support group can provide idea...
s for how to manage the condition along with general encouragement.
More