Healthy Eating with Fibromyalgia
Simple tips to help you eat the best food possible.
1 / 11
Healthy Eating with Fibro
Experts say a healthy diet may help alleviate or at least reduce some fibromyalgia symptoms. On good days, planning healthy meals may seem doable. But what about days when getting out of bed is a challenge? Here are 10 ideas from Wendy Bazilian, DrPH, MA, RD and registered dietician EA Stewart for making healthy eating a part of your life—on good days and bad.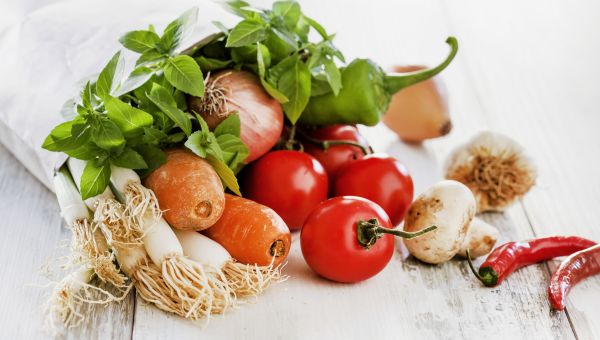 2 / 11
Stock Your Pantry with Healthy Staples
Keep a grocery list posted in your pantry or download an app and create one. Good bets include whole grain pasta, marinara sauce or crushed tomatoes, ground turkey, frozen shrimp, yogurt, whole grain breads, eggs, frozen fruit and vegetables, honey, extra virgin olive oil, quality herbs and spices, organic chicken or vegetable stock and condiments like yellow mustard and balsamic vinegar. 3 / 11
Make Your Freezer Your Best Ally
On good days, create soups, tomato sauces, roast chicken, lasagna and other casseroles—whatever you enjoy that's filled with nutrients—to enjoy on days when you're not up to cooking. Do what chefs do to store food safely: buy a roll of painter's tape and a couple of sharpie pens. Rip off a piece of tape and write the name of the dish and the date on it. Then stash it in the freezer for safe keeping. 4 / 11
Buy Pre-Washed and Pre-Cut Fruits and Veggies
Frozen fruits and vegetables are better nutritionally than most canned versions—the exception being tomatoes, which are more nutritious when they're cooked and canned. Look for low-sodium crushed or diced canned tomatoes. Fire-roasted canned tomatoes also have great flavor. 5 / 11
Make Your Kitchen a Comfortable Work Zone
If you're too tired to stand at the counter to prepare meals, buy a bar stool and make sure it has rubberized feet (or add stabilizers) so it doesn't slide on the floor. Buy kitchen tools that are comfortable in your hands, with rubberized or well-formed handles. Use lightweight pots and pans, as well as cutting boards. Invest in knives with handles that fit your hand. Many brands have ergonomic, molded handles that reduce hand fatigue. 6 / 11
Prep Your Meals Over Time
To avoid fatigue, break down meal creation into distinct steps that you can do over several days for several meals. Shop for all of the meals on one day. Prep and package ingredients for each dish on another day. Cook them on yet another day. Then package and store for eating later.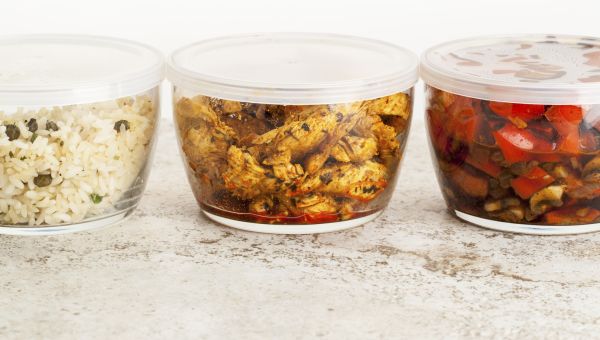 7 / 11
Buy Glass Containers for Leftovers
Glass containers of various sizes can act as portioned storage in freezers, can be reheated in the microwave or oven, used to serve and finally washed. 8 / 11
Purchase Healthy Convenience Foods
Give yourself permission to use healthy convenience foods—be they frozen or prepared at the market, or your favorite deli or restaurant. Look for prepared organic dishes at your local farmers' market. You can eat them as is or add your own signature seasonings, herbs and other touches. Buy pre-made chicken soup at the grocery store or wonton soup at a Chinese restaurant, and heat it up, adding cut up vegetables for more nutrition. Pick up a roasted chicken, pre-made green salad and sweet potato fries—or a large frozen spinach lasagna—whatever appeals and makes your meal healthy and easy. 9 / 11
Invest in Small Appliances
With a blender you can make quick, easy and nutritious smoothies and soups—hot or cold. With a slow cooker, you can start a meal in the morning when you have the most energy, plus you can double or triple the recipe to freeze for later. 10 / 11
Choose Recipes with Few Ingredients
Look for recipes that use no more than five ingredients. It's easy to make broccoli soup, for instance, with a head of fresh broccoli, diced onion, minced garlic, olive oil and chicken stock. Saute onion and garlic in olive oil until opaque and wilted. Cut up the broccoli while the onion and garlic are cooking, then stir it into the pot. Next, add chicken stock and bring to a boil. Lower the temperature, cover the pot and let simmer for about 30 minutes, until veggies are soft. After it cools a bit, use a blender to refine the soup to the texture you want. Add salt, pepper and other spices. Do this with cauliflower or winter squash, too. 11 / 11
Hire a Personal Chef
No, this doesn't have to cost a fortune and you don't have to make a long-term commitment. There are many personal chefs who specialize in creating targeted nutritious meals for families. Find them at the American Personal and Private Chef Association's website. Discuss your dietary needs and preferences, and ask them to work up a week's worth of dishes. Personal chefs do the grocery shopping, prep and package the meals at your house and clean up. The only sign they were there will be the delicious meals they leave for you. Replay Slideshow