What to Eat if You Have Fibromyalgia
Certain foods may improve or worsen your fibro symptoms.
Updated on December 22, 2022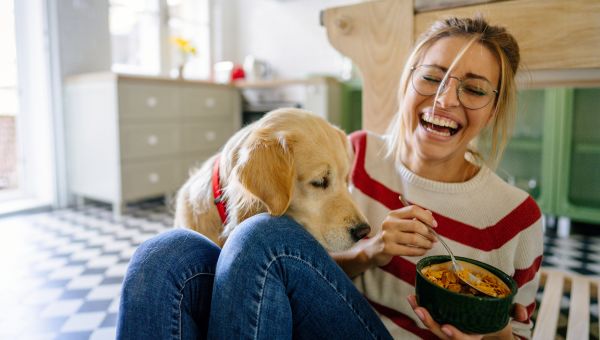 1 / 7
If you have fibromyalgia, you're probably looking at a variety of approaches to manage the condition, from medications to drug-free strategies. Can the foods you eat help ease your symptoms? Possibly.
The scientific evidence for nutrition-as-pain-therapy isn't quite established and there is no single diet specifically prescribed to treat fibromyalgia. Still, studies suggest that many people with the condition could benefit by changing what they're eating. Here's the evidence on foods and nutrients that may help or worsen pain, fatigue, and other symptoms of fibro. 2 / 7
Enjoy fresh produce
You may have heard about antioxidants and how certain foods—particularly colorful fruits and vegetables—provide substantial doses of these disease-fighting compounds. Oxidative stress occurs when harmful free radicals and helpful antioxidants become imbalanced in the body. Antioxidants help neutralize free radicals and interrupt the process driving oxidative stress, which helps protect the body from the kind of molecular damage that may contribute to fibromyalgia pain. Eating foods rich in antioxidants may therefore be a smart move for people with fibro.
A 2022 article published in Nutrition Reviews looked at the relationship between food and fibromyalgia management. Researchers found a strong link between eating fruits and vegetables high in fiber and antioxidants and having less severe fibro symptoms. What's more, a 2019 review published in Annals of Medicine found that people who followed a diet rich in raw vegetables had improvements in the sleep problems, anxiety, and inflammation caused by fibro. A 2021 review published in the International Journal of Environmental Research and Public Health also noted significant improvements in pain and overall quality of life when people with fibromyalgia closely followed a plant-based diet. 3 / 7
Consider caffeine sensitivity
The evidence on caffeine's effects on fibromyalgia is mixed. Some studies have suggested that drinking too much coffee can increase the severity of muscle pain. Others have reported that caffeine may help with fibro pain when paired with opioid medications.
Should you just down that fourth cup of the day and hope for the best? Not exactly. Caffeine can have other adverse effects that go beyond jitters. Too much of the stuff can cause dips and spikes in energy throughout the day. It can also exacerbate stomach troubles, headaches, and cause heart rate to increase. If you already have trouble sleeping because of fibromyalgia, caffeine may push you toward more insomnia. Consider nixing the java or keep it to a morning ritual if you are sensitive to the effects of caffeine. If you think caffeine could be causing you trouble, try weaning yourself over a few days and track your symptoms in a journal. 4 / 7
Choose fruits and veggies over sugary snacks
Cutting back on sugary desserts, candy, fructose-sweetened beverages, and simple carbs (such as refined pasta and bread), is a good move for overall health. In particular, it can help you sidestep hypoglycemia, which is the fatigue-inducing dip in blood sugar that can come from overindulging in foods with a high glycemic index. Some studies suggest that people with fibromyalgia may have an impaired ability to produce the hormones necessary to keep blood sugar levels stable. For this reason, avoiding hypoglycemia important for patients with fibromyalgia.
In place of refined grain products and sweets, try to include more colorful vegetables on your plate. While vegetables cannot on their own reduce blood sugar, most are full of fiber, which helps you feel fuller, longer than sugary snacks. This may help improve your body's regulation of blood sugar levels. 5 / 7
Avoid artificial sweeteners and additives
There is some evidence to suggest that artificial sweeteners used in sugar-free beverages and packaged foods actually worsen fibromyalgia. For example, a 2012 clinical trial invited people with fibro to take part in a four-week diet that excluded aspartame and the flavor-enhancer monosodium glutamate (MSG). More than 80 percent of people who adhered to the diet reported symptom improvements. For two weeks thereafter, participants were exposed to MSG or a placebo for three consecutive days each week. Researchers found that people's symptoms and pain not only returned but worsened once they started eating food with MSG again.
Other researchers have observed symptom improvement for people who stopped using the sweetener aspartame. A 2020 review published in Nutrients detailed cases in which chronic pain, fatigue, and cognitive function improved after people spent months avoiding foods with aspartame or MSG. One theory as to why people's symptoms resolve after cutting these additives is that too much of these molecules overstimulate the brain, which may alter neurons that communicate in pain pathways. Another explanation is that excess MSG may promote oxidative stress, which exacerbates fibro symptoms. More research is needed to establish the link, but you can talk to your healthcare provider (HCP) about whether trying an elimination diet may improve your symptoms. 6 / 7
Watch for foods that upset your gut
Irritable bowel syndrome (IBS) is common among people with fibromyalgia. If you have frequent stomach upset—such as constipation, diarrhea, painful gas, or abdominal bloating—ask your HCP whether you could have IBS. If you do, you'll learn to avoid foods and habits that trigger your symptoms.
High-fat foods, caffeine, and alcohol, for example, often exacerbate IBS. You may also want to ask your HCP about trying a low-FODMAP diet, which some studies have found to benefit people with IBS. FODMAPs are a kind of carbohydrate that can be tough to digest. High-FODMAP foods include wheat and beans. 7 / 7
Use your symptoms journal
Tracking your diet in a daily symptoms journal can help you and your HCP better discern what foods may be causing your fibro issues and what foods seem to help. Devise a tracking system that feels easy and works best for you. You might consider using an app, a spreadsheet, a journal, or a daily planner. Track all of your activities, feelings, stress levels, and fibromyalgia treatments there, as well. Replay Slideshow
Slideshow sources
Pizzino G, Irrera N, Cucinotta M, et al. Oxidative Stress: Harms and Benefits for Human Health. Oxid Med Cell Longev. 2017;2017:8416763.
Assavarittirong C, Samborski W, & Grygiel-Górniak B. Oxidative Stress in Fibromyalgia: From Pathology to Treatment. Oxidative Medicine and Cellular Longevity. 2022.
Dos Santos JM, Rodrigues Lacerda AC, Ribeiro VGC, et al. Oxidative Stress Biomarkers and Quality of Life Are Contributing Factors of Muscle Pain and Lean Body Mass in Patients with Fibromyalgia. Biology. 2022;11(6), 935.
Kadayifci FZ, Bradley MJ, Onat AM, et al. Review of nutritional approaches to fibromyalgia. Nutrition Reviews; 2022.
Silva AR, Bernardo A, Costa J, et al. Dietary interventions in fibromyalgia: a systematic review. Annals of Medicine. 2019;51(sup1), 2-14.
Nadal-Nicolás Y, Miralles-Amorós L, Martínez-Olcina M, et al. Vegetarian and vegan diet in fibromyalgia: A systematic review. International Journal of Environmental Research and Public Health. 2021;18(9), 4955.
Harte S, Hassett A, Brummett C, et al. Daily caffeine consumption is associated with fibromyalgia pain. The Journal of Pain. 2012;13(4), S32.
Scott JR, Hassett AL, Brummett CM, et al. Caffeine as an opioid analgesic adjuvant in fibromyalgia. Journal of Pain Research. 2017; 10, 1801.
Sarzi-Puttini P, Giorgi V, Marotto D, et al. Fibromyalgia: an update on clinical characteristics, aetiopathogenesis and treatment. Nature Reviews Rheumatology. 2020;16(11), 645-660.
Pain M, Wasilla A, & Pappolla MA. Insulin resistance is associated with central pain in patients with fibromyalgia. Pain Physician. 2021;24, 175-184.
Holton KF, Taren DL, Thomson CA, et al. The effect of dietary glutamate on fibromyalgia and irritable bowel symptoms. Clinical and Experimental Rheumatolgy. 2012; 30(6 Suppl 74), 10-7.
Pagliai G, Giangrandi I, Dinu M, et al. Nutritional interventions in the management of fibromyalgia syndrome. Nutrients. 2020;12(9), 2525.
Airaodion AI, Ogbuagu EO, Osemwowa EU, et al. Toxicological Effect of Monosodium Glutamate in Seasonings on Human Health. Global Journal of Nutrition & Food Science. 2019;1 (5): 2019. GJNFS. MS. ID, 522.
Erdrich S, Hawrelak JA, Myers SP. A systematic review of the association between fibromyalgia and functional gastrointestinal disorders. Therapeutic Advances in Gastroenterology. 2020;13, 1756284820977402.
Cozma-Petruţ A, Loghin F, Miere D, Dumitraşcu DL. Diet in irritable bowel syndrome: What to recommend, not what to forbid to patients!. World J Gastroenterol. 2017;23(21):3771-3783.
van Lanen AS, de Bree A, & Greyling A. Efficacy of a low-FODMAP diet in adult irritable bowel syndrome: a systematic review and meta-analysis. European Journal of Nutrition. 2021;60(6), 3505-3522.
International Foundation for Gastrointestinal Disorders. The Low FODMAP Diet Approach. Page accessed December 22, 2022.