8 Health Habits You Should Track
Learn key ways trackers, apps and wearables can boost your health.
Medically reviewed in January 2020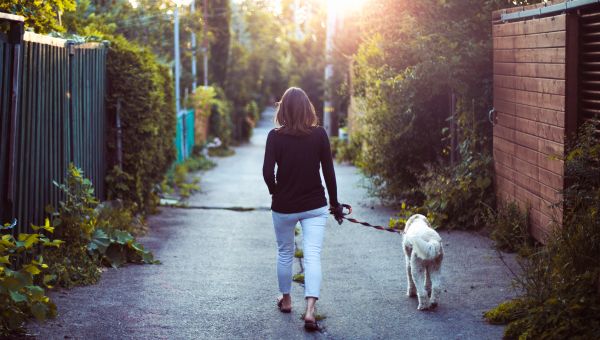 1 / 9
One of the best ways to embrace a healthier lifestyle is to track where you started and where you're headed. Change takes time, and you usually don't see results overnight. But with a health tracker, you can see the benefits of taking brisk walks after dinner or resisting those Friday donuts. And the more you see how well you're doing, the more likely you'll stick with it -- which can make you healthier and lower your RealAge.
Tracking your health doesn't have to be hard, time-consuming or expensive. Here are eight things you should consider tracking, plus easy ways to do it. 2 / 9
Exercise
Why: Go beyond mere step-counting. Take a 20-minute walk every day to make your RealAge as much as 1.9 years younger if you're a woman and 1.2 years younger if you're a man.
How: You can buy a pedometer or wearable activity tracker (Jawbone and Fitbit are just two popular makers) or simply download a fitness app to track your steps, pace, minutes, route and other data using your phone's GPS and accelerometer.
Try it with: A simple pedometer, wearable activity tracker or smartphone apps including MapMyWalk, Moves, MyFitnessPal and RunKeeper. 3 / 9
Sleep
Why: Getting at least 6 hours of sleep a night -- but not more than 9 -- can make your RealAge as much as 1.5 years younger if you're a woman and 0.9 years younger if you're a man.
How: Look for apps and wearables that track your sleep features, including how long you slept, how often you woke up, and if you were tossing and turning. You can also use an online sleep tracker or sleep diary.
Try it with: Sleepbot or Sleep Cycle apps and some wearables. 4 / 9
Blood Pressure
Why: Keeping your blood pressure at 110/70 can make your RealAge as much as 8.9 years younger if you're a man and 7.1 years younger if you're a woman.
How: Whether you have a blood pressure monitor at home or go to the pharmacy to get a reading, check your blood pressure regularly. You can also upgrade to the latest cuffs that wirelessly track your readings. Some also remind you to take your blood pressure meds. Be sure to keep your doctor posted about your blood pressure numbers.
Try it with: HeartWise app, iHealth Wireless Blood Pressure Monitor or Withings Wireless Blood Pressure Monitor. 5 / 9
Food and Calories
Why: Eating a diverse diet that includes five servings of veggies a day can make your RealAge as much as 6.1 years younger if you're a woman and 4.4 years younger if you're a man.
How: Many apps make it easy to track your meals, drinks and snacks and tally up the calories, carbs, fats and other nutritional info. Some apps also let you scan barcodes from packaged foods, like whole-grain bread or pasta. You'll be able to see your progress toward healthier eating over time.
Try it with: FatSecret, LoseIt, MyFitnessPal or SparkPeople apps. Some wearables feature a food log in their companion apps. 6 / 9
Weight and BMI
Why: Maintaining a healthy weight and body mass index can make your RealAge as much as 3 years younger.
How: Step on a "smart scale" and your weight gets sent to an app or website via your smartphone's Bluetooth or your home WiFi. Some scales also measure your heart rate and body mass index (BMI). With your weight data and goals in one place -- plus lots of compatible fitness apps that can use the data -- you can smartly stay on track and in shape.
Try it with: Fitbit Aria, iHealth Wireless Body Analysis or Withings Smart Body Analyzer. 7 / 9
Chronic Pain
Why: Actively patrolling your health can make your RealAge as much as 7 years younger.
How: Keep a detailed record of your pain and other symptoms by tracking pain intensity, description, location and duration, as well as possible triggers and any medication you took. Some apps also let you track more than one condition, so you can track your migraines and fibromyalgia separately. Share the reports with your doctor and your family so they can better understand your pain condition.
Try it with: Chronic Pain Tracker, Headache Diary, Manage My Pain, My Pain Diary, Track + React apps. 8 / 9
Stress
Why: Taking care of your emotional health and well-being can make your RealAge up to 1 year younger.
How: Go beyond tracking your emotions. Note where you were, the people or situations that affected your mood (such as coworkers or your menstrual cycle), any medication you took and any therapies you tried (such as meditation). Get tips to help boost your mood, like who to call or what activity you should do, based on your past entries. And enjoy virtual hugs from friends using the same app.
Try it with: In Flow, Moodlytics, Optimism or T2 Mood Tracker apps. 9 / 9
Personal Goals
Why: Because tracking personal goals is fun! And if your goals correlate with your RealAge recommendations, from being more social to following an aspirin regimen, you can grow younger, too.
How: Set up and commit to your customized goals, such as taking a daily aspirin, managing your blood sugar, eating more nuts, practicing yoga … the list goes on! Then, just enter your activity each time and get the positive encouragement you need to keep going!
Try it with: Balanced, Habit List, Lift or Strides apps. Lifetick and Mindbloom webapps are popular, too. Replay Slideshow