5 Drug-Free Ways to Ease Fibromyalgia Pain
Here's how to beat the symptoms without medication.
Medically reviewed in March 2020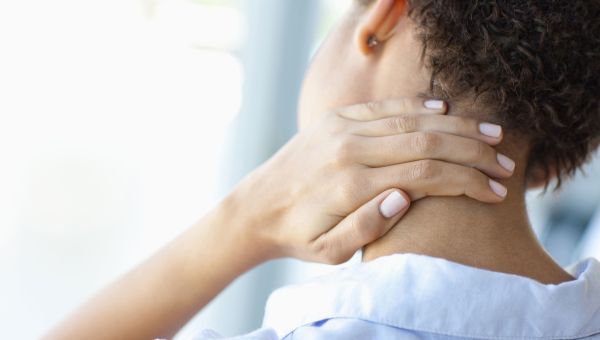 1 / 7
Everyone has occasional aches and pains. There are any number of reasons for this, and typically, it's a part of getting older. But what if they're something more? What if it seems like the pain is throughout your entire body? And what if all of your x-rays, blood tests and MRIs show that there's nothing wrong?
Then it could be fibromyalgia, a chronic pain condition that's challenging to diagnose and difficult to treat. Standard treatment options for fibromyalgia often times involve taking medication. There are treatments, however, that don't involve drugs.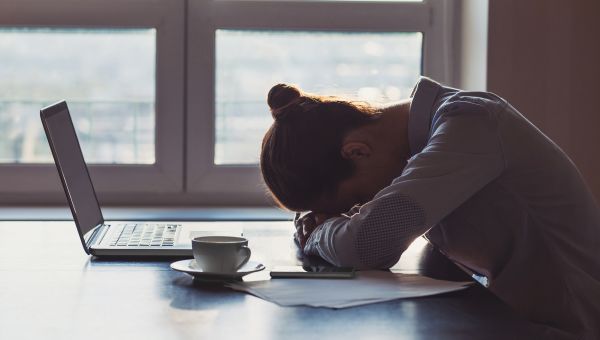 2 / 7
Do I have fibromyalgia?
"Fibromyalgia is a poorly understood pain disorder," says Lela Mansoori, MD, a hospitalist and endocrinologist with Presbyterian St. Luke's Medical Center in Denver, Colorado. "Patients can experience pain, fatigue, stiffness and non-restorative sleep."
There are no blood or imaging tests to diagnose fibromyalgia, and because of this, some healthcare providers believe this collection of symptoms could be caused by stress, depression or PTSD, says Dr. Mansoori. Nevertheless, "there's little doubt those symptoms are real, and there's a need to help relieve them."
While there are a number of drug treatments available, you might want to try some of these alternative therapies first. 3 / 7
Aerobic exercise
The pain from fibromyalgia causes a vicious cycle, says Mansoori. Your body hurts, so you don't want to exercise, which leads to deconditioning and stiffness, causing your body to hurt more.
"About 80 percent of fibromyalgia patients are physically inactive, causing them to become deconditioned," says Mansoori. "There is strong scientific evidence that aerobic exercise helps stop the cycle and improve chronic pain and fatigue."
Walking, biking, swimming and water aerobics are all good forms of exercise for a person with fibromyalgia, says Mansoori. 4 / 7
Cognitive behavioral therapy
Cognitive behavioral therapy (CBT) is another viable, non-drug treatment for fibromyalgia symptoms. Studies suggest that CBT helps people with fibromyalgia decrease chronic pain and stress.
"Patients with fibromyalgia have a heightened pain sensitivity, and there is good data to show that when a patient is under psychological and emotional stress, pain perception and sensitivity can be heightened even more," Mansoori says.
"The thought is that when patients learn cognitive behavioral tools to lower stress, they can raise their pain threshold." Mansoori says CBT combined with aerobic exercise has been shown to be more helpful than CBT alone. 5 / 7
Meditation
While evidence of the effectiveness of meditation for pain management has been mixed, research suggests the ancient practice may have some benefits. One study from 2016 suggests that mindfulness meditation can be as effective as CBT for reducing chronic back pain.
For fibromyalgia pain specifically, a 2017 study compared meditation with CBT and found meditation was more effective in reducing pain perception and psychological distress, as well as improving sleep quality.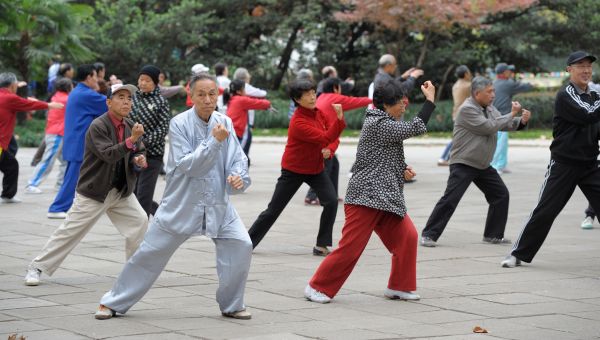 6 / 7
Tai chi
Tai chi, a Chinese martial art that combines meditation and gentle exercise, can help relieve fibromyalgia-related pain.
"Tai chi is a very gentle exercise that involves meditation as well as flowing circular movements, balance and shifting of weight, breathing techniques, imagery and focused awareness," says Mansoori. "A few studies have shown it may be effective in helping patients' improvement in pain control, mood, quality of life, sleep and exercise capacity."
A small Italian study published in 2016 found that doing tai chi just twice a week for four months significantly improved fibromyalgia symptoms. 7 / 7
Flexibility training
Flexibility training such as yoga and Pilates can be helpful for people with fibromyalgia, reducing muscle stiffness, pain and tenderness and increasing strength and flexibility.
"If a patient with fibromyalgia has been exercising aerobically about three times per week for six months, then I would recommend adding Pilates or yoga to strengthen the core and improve total body joint flexibility," Mansoori says.
Weightlifting is not recommended, as it can worsen flexibility and lead to more muscle stiffness. Replay Slideshow