In the United States, vacuum aspiration (also called suction curettage) is the method used for most first-trimester abortions. In vacuum aspiration abortion, the uterine contents are removed by suction (aspiration), which is applied through a cannula, a thin tube that is inserted into the uterus and connected to a source of suction, either an electric pump or a handheld syringe. In countries where vacuum aspiration has not been introduced into training and practice, abortions may still be done by an older method called dilation and curettage (D&C).
The terms can be confusing, because D&C, surgical abortion, and suction curettage are often used interchangeably when describing vacuum aspiration. The distinction between vacuum aspiration and D&C, however, is important, because vacuum aspiration carries a lower risk of infection and injury. If a provider tells you about a D&C abortion, find out if she or he actually means vacuum aspiration.
Vacuum aspiration abortion is a safe medical procedure. Serious complications occur in fewer than 1-in-200 cases. The risk of dying from an early vacuum aspiration abortion is about 1 in 160,000, which is lower than the chance of dying from an injection of penicillin, and much, much lower than the mortality risk involved in carrying a pregnancy to term.
Before starting the procedure, the clinician performs a pelvic exam to check the size and position of your uterus. Be sure to tell your provider if this is your first pelvic exam, and feel free to ask questions. Taking deep, slow breaths and staying as relaxed as possible will make the exam more comfortable.
Next, the clinician inserts a speculum into your vagina to separate the vaginal walls and bring your cervix into view. Although you may feel pressure, this should not hurt. Ask the practitioner to readjust the speculum if it pinches.
After washing the cervix with antiseptic solution, the clinician will place a tenaculum (a longhandled, slender instrument) on the cervix. This instrument allows the clinician to hold the cervix in the proper position during the abortion; you may feel a pinch or a cramp when it is applied. Next, the local anesthetic solution is injected around the cervix in two or more places. Although many women fear this step, injections into the cervix are usually less painful than injections in other parts of the body. You may feel pressure, a pinch, or nothing at all.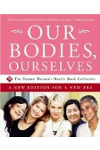 Continue Learning about Abortion