Update your immunizations, particularly chicken pox, measles, mumps, rubella, and influenza (seasonally).
Discuss preconceptual genetic testing, especially if you are of Ashkenazi Jewish or Mediterranean ancestry.
Review your personal and family history of diseases, especially diabetes, heart disease, asthma, high blood pressure, kidney disease, epilepsy, thyroid disease, phenylketonuria (PKU), thalassemia, iron-deficiency anemia, and sickle-cell anemia.
Review your reproductive history, including fertility issues, multiple miscarriages, abnormally shaped uterus, endometriosis, sexually transmitted diseases, tubal problems, polycystic ovary syndrome (PCOS).
Have a blood test to determine your blood type and screen for toxoplasmosis, syphilis, HIV, and Group B Strep.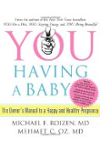 If a woman plans to get pregnant, she should meet with her OBGYN before to discuss plan of action and health concerns.
It is a big decision to decide to conceive and it is a wise woman who looks into pregnancy before she gets pregnant. In general, though, most women are healthy enough to carry a pregnancy without any problems. The things you have to think about include: your health, what you can do to improve things for your baby, and risks of anything you are doing to you or your baby.
First, your health. If you are having regular periods your body perceives that you are healthy enough to be pregnant. You will need to talk to your doctor about any underlying medical conditions, such as seizure disorder, congenital heart defects or renal problems. These will need to be addressed before you conceive so that you can understand the risks you take and optimize your condition.
Second, improving your health for your baby's sake. You may be otherwise healthy but could still improve yourself before conception. For example, if you are overweight there are increased risks to you and your baby including risk of C-section and potentially risks of future diabetes in your child. You should also be taking some folic acid before your conceive to help prevent neural tube defects. If you are vegan or vegetarian you may want to address this with your physician as well.
Third, try to minimize the risk of exposure to your baby. Review what medications you are on with your doctor and evaluate if you can stop taking any of them for at least the first trimester. Be honest with drug and alcohol exposures so you can understand the risks. Discuss risks of STDs on the pregnancy. Also discuss potential risks of work exposures, extreme exercise, etc. Lastly, discuss the risk of any genetic diseases that may be in your family.
We love to discuss preconception with our patients. It shows maturity, responsibility and just good mothering!
If you are thinking about getting pregnant you should discuss any health concerns or risks with your OBGYN or midwife. Most providers offer a preconceptual counseling visit where you will have the opportunity to discuss any healthcare concerns and what you can do before the pregnancy to get ready. This would be a good time to lose weight, quit smoking, get your immunizations up to date, and start prenatal vitamins. Eating healthy and getting exercise and sleep will help you start out your pregnancy on the right track.
Continue Learning about Prior To Conception