Edema is a common problem in pregnancy secondary to fluid shifts and weight gain. Sometimes it is impossible to avoid. Decrease salt intake and drink plenty of water (not sodas, not sweet tea!). Elevate your legs when you can. Easier said than done:) If you have severe edema make sure your blood pressure is ok as this can be a sign of preeclampsia. Sometimes it just won't get any better until you deliver so do what you can to make it feel better in the interim (ie massage). And no, diuretics are not the answer because the fluid is in the tissues not the vascular system.
Edema is the abnormal accumulation of excess fluid in the tissue spaces most commonly in the pregnant woman in her ankles and feet. Lower extremity edema is seen in 35-80 percent of all pregnant women and becomes more common as the mom gets further along in the pregnancy. In the pregnant woman her body is working very hard to increase and maintain her circulating fluid volume. Pressure of the uterus and the growing baby may cause venous stasis and force the fluid out of her circulatory system and into her soft tissue like her ankles and feet.
Avoiding edema can be assisted by eating a diet with adequate protein, drinking lots of water to help flush the kidneys, avoiding excessive sodium, and getting adequate rest and propping legs and elevating extremities when possible. Avoiding constrictive clothing and shoes and getting some gentle physical activity can all be beneficial.
It is important to discuss your edema with your OB/GYNor midwife to assure you are not developing gestational hypertension or preeclampsia or any other complications of your pregnancy.
If you are experiencing edema you may find soaking in a tub, foot massage, parsley or dandelion tea along with your gentle exercise, good nutrition and adequate water and rest helpful.
Weight gain during pregnancy doesn't just do a number on your wardrobe; it also changes the way fluids move throughout your body. The additional weight (and gravity that comes with it) actually slows down the circulation of both blood and other fluids, meaning you retain fluids in your legs, hands, even your face. To fix it, elevate your legs and watch your salt intake. Also, try sitting in a tub or swimming to help you deflate. Though there's little data behind it, anecdotal evidence suggests that drinking water - as counter-intuitive as it may be - might help reduce swelling.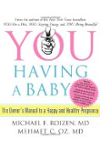 Continue Learning about Pregnancy Complications