Back labor is when laboring women experience most of the pain and discomfort of the uterine contraction in their lower back. The pain is most intense during the contraction. Back labor is often related to the position of the fetus. When the fetus is on an occiput posterior position it can cause pressure from the fetus' head on the mother's sacrum, during the contraction and the result is pain in the mother's lower back.
If the back of your baby's head is positioned toward your back, in what is called a "posterior" presentation, you may feel the strength of your labor contractions mainly in your back ("back labor"). Many babies are in this position at the start of labor. Most babies will rotate as labor progresses, so that the back of the baby's head is toward the front of the mother's body. Only about five of every one hundred babies are still in that position at birth. In most cases, the baby's head fits more easily through the birth canal when the back of the head is toward the front of the mother's body. A mother may need to push longer for a baby who remains in the posterior position. There is also a greater chance that the mother may need either a vacuum or forceps delivery or a cesarean section to give birth.
It is unclear why some babies do not rotate - the shape of the mother's pelvis may have something to do with it - but epidurals may also increase the chance that a posterior baby will not rotate to the opposite (anterior) position. 2 Some health care providers try to get the baby to rotate by gently pushing on the head and rotating it manually through the vagina. This can be very effective in speeding labor if the rotation is successful.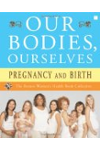 More About this Book
Our Bodies, Ourselves: Pregnancy and Birth
ALL THE INFORMATION YOU NEED TO MAKE WISE DECISIONS ABOUT YOUR PREGNANCY AND THE BIRTH OF YOUR CHILD -- FROM THE EDITORS OF THE CLASSIC "BIBLE OF WOMEN'S HEALTH" Pregnancy and birth are as ordinary...
Sometimes the baby is in the sunny side up or posterior position when mom enters labor. This means her baby is facing up towards the abdomen/ceiling and the head is pressing on her spine and tailbone. When she has a contraction the head presses down on her coccyx/tailbone and causes her to feel pain in her lower back during and sometimes even in between contractions.
Back labor refers to feeling labor pain in your back, a common occurrence when the baby is facing down in the womb, instead of up. Hear more about this painful condition in the video with Mohammed Tabbaa, MD from Oak Hill Hospital.
Continue Learning about Labor Symptoms & Pregnancy