The two major types of aortic dissection, type A and type B, are defined by the location of the tear.

Type A dissection is when the tear begins in the ascending aorta and progresses throughout the vessel, often extending as far as the arteries in the leg.

Type B dissection is when the tear is located only in the descending aorta, but may extend into the abdomen. The distinction between the two types is important, as it guides the management of the disease. Type A requires immediate surgery, to prevent death from stroke, heart attack, congestive heart failure, or bleeding. Type B dissection is considered a medical condition that can be initially treated with aggressive control of blood pressure. Additional treatments are generally reserved for complications resulting from the tear.
Continue Learning about Heart Disease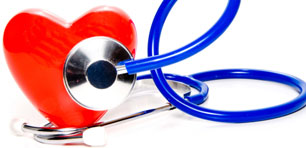 Heart disease is the number one killer of adults in the United States. In fact, one in every three deaths is from heart disease and stroke, equal to 2,200 deaths per day. Taking care of your heart is essential for a long life. You ...
can treat your ticker right by eating healthy, staying active and managing your stress.
More