Eating for two is a common myth of pregnancy. Watch this video with Robyn D. Stewart, DO from Parkland Medical Center, to find out why being hungry during pregnancy isn't always true.
The placenta plays a role in hunger in pregnant women. Deborah Bowers, MD from Reston Hospital Center describes just how the placenta uses sugar and why pregnant women are always hungry in this video.
Jerry Lucas, MD from Chippenham Hospital, dispels the "eating for two" myth in this video and hunger during pregnancy should stay at the same level as pre-pregnancy.
Watch Mark Hyde, MD, an OB/GYN with Johnston-Willis Hospital, dispel the "eating for two" myth and explain why changes in appetite are normal during pregnancy.
Pregnancy requires a higher caloric intake, so pregnant women often feel hungrier, says Sonia Ceballos, MD, of MountainView Hospital. Watch this video to learn more about hunger during pregnancy.
Hunger during pregnancy is common because the body needs extra calories for energy, says Nancy Rector-Finney, MD, with Methodist Children's hospital. In this video, she discusses the importance of extra calories while being cautious of overeating.
While you may fight many battles during pregnancy, there's one battle in particular, which takes place deep inside your brain, that has lifelong implications. In a nutshell, your body regulates the way you eat through the communication between two hunger-related hormones: leptin (the superhero) and ghrelin (the evil Twinkie-loving villain). If you can learn to increase leptin by eating good foods, you'll score a knockout victory in the battle between your tummy and your tongue.
One of the reasons why you may be feeling a little hungry is because the hormone leptin - which controls hunger - is a little off during pregnancy. Receptors in the brain work to suppress chemicals that suppress your hunger - thus causing you to become more hungry, to ensure that you will eat enough to get your baby more nutrients.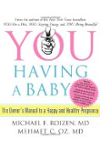 Continue Learning about Health & Pregnancy
One common myth is that when you are pregnant, you should be eating for two people. The truth is that you should be eating a healthy amount of fruit, vegetables, and meat high is omega-3s. If you up your caloric intake by 300 a da...
y, you will be eating plenty of food for both you and your baby. Along with taking prenatal vitamins, you should also continue you exercise and remain active during your pregnancy. Consult with your doctor for pregnancy approved exercising.
More