What is a normal blood sugar level for a pregnant woman?
For a fasting blood test (no food within eight hours), blood sugar should be under 95 mg/dL. (Normally, it's 100 mg/dL, but pregnant women have lower blood sugar, so 95 is the norm.) If your levels are higher, it can be a sign of gestational diabetes.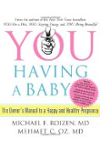 Continue Learning about Health & Pregnancy
One common myth is that when you are pregnant, you should be eating for two people. The truth is that you should be eating a healthy amount of fruit, vegetables, and meat high is omega-3s. If you up your caloric intake by 300 a da...
y, you will be eating plenty of food for both you and your baby. Along with taking prenatal vitamins, you should also continue you exercise and remain active during your pregnancy. Consult with your doctor for pregnancy approved exercising.
More