Finding appropriate medical care and services can be difficult if you do not have health insurance. You may be eligible for Medicaid: Eligibility requirements in all states are expanded for pregnant women, and there is a special program called presumptive eligibility that pays for medical care for pregnant women whose applications have not yet been approved. To find out if you are eligible for Medicaid, contact your state office.
Many states have special health care insurance for pregnant women who do not have other insurance and are not eligible for Medicaid. Your local medical assistance, welfare, social services, or public health office can help you find a clinic that will offer you care or refer you to an insurance program that is available to you.
One program available everywhere in the United States is the Women, Infants, and Children (WIC) program, a federal supplemental food program. WIC provides milk, fruit, cereal, juice, cheese, and eggs, and offers some prenatal and breast-feeding education. The program may be housed in the local health department, schools, or free clinics. It is available to everyone and is often the best place to start when you're looking for affordable prenatal care. People in the WIC office can refer you to health care providers and other programs and services that are available to you during pregnancy.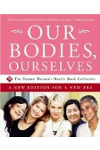 Continue Learning about Health & Pregnancy