Fibromyalgia can co-exist with a variety of arthritic and rheumatic diseases, and chronic pain syndromes can lead to additional pain conditions. Watch as rheumatologist Natalie Azar, MD, explains how fibromyalgia is related to arthritis conditions.
Fibromyalgia and arthritis are both classified as rheumatic diseases. A rheumatic disease is a medical condition that causes chronic pain in the joints and supporting tissues, such as the tendons and ligaments. Arthritis is a very common rheumatic disease. Fibromyalgia's symptoms can mimic those of arthritis. Unlike arthritis, though, fibromyalgia does not appear to be caused by or related to inflammation.
Fibromyalgia and arthritis may both be associated with fatigue, pain and tenderness. However, fibromyalgia is not associated with joint inflammation and swelling while arthritis is. People with fibromyalgia are also more likely to complain of total body pain and specific "tender points" than those who have arthritis.

The feelings of pain and stiffness in fibromyalgia are very widespread, unlike the usual osteoarthritis, bursitis or tendinitis that is localized to a single area. In fact, if there are not many areas involved, then it does not fit the typical picture of fibromyalgia.
With fibromyalgia, there is no joint swelling, no loss of movement of the joints, and no true muscle weakness as one might experience with other problems. Usually the only abnormal findings are the tender areas over the neck, shoulder blades, lower back, elbows and knees.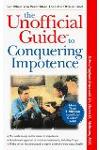 More About this Book
Unofficial Guide to Impotence
The Unofficial Guide to Conquering Impotence delivers the inside scoop on impotence: the truth about Viagra, what treatments really work, and how lifestyle changes can aid in conquering...
Continue Learning about Fibromyalgia