Researchers have concluded that those with fibromyalgia have significantly less blood flow to the parts of the brain that deal with pain. In studies where fibromyalgia patients were compared to healthy people, those with FMS were found to have twice the level of a brain chemical called Substance P, a neuropeptide involved in pain signals. This chemical helps nervous system cells send messages to each other about painful stimuli. It is thought that when P levels are elevated in the body, they may produce higher levels of pain.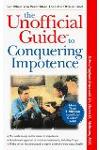 More About this Book
Unofficial Guide to Impotence
The Unofficial Guide to Conquering Impotence delivers the inside scoop on impotence: the truth about Viagra, what treatments really work, and how lifestyle changes can aid in conquering...
Continue Learning about Mental Effects of Fibromyalgia