You have the right as a patient to seek a second opinion at any time if you are not getting the help you need for your fibromyalgia. This condition is often best treated by someone with experience and expertise, such as a rheumatologist or a pain specialist. It's perfectly fine to suggest to your doctor that you would like to work with a specialist. If your doctor says he or she can't help you any further, or refuses to follow through on a treatment plan suggested by a pain specialist, it may be time to leave that doctor and find another.

Many people with fibromyalgia symptoms will get not only a second opinion, but also a third, and maybe more, until they feel they have arrived at an accurate diagnosis and the right approach to their fibromyalgia care.

Second opinions are also sometimes needed because a confirmed fibromyalgia diagnosis can be difficult to determine. Many symptoms are similar to those of other chronic illnesses such as lupus, rheumatoid arthritis, and chronic fatigue syndrome. It is not unusual for people with pain issues to talk with several doctors until they find an accurate diagnosis.
In most cases, your doctor will be a good resource for managing your fibromyalgia. In some cases, you may need to ask for a referral to a specialist. Most doctors are open to getting a second opinion. Seeing another physician is not a sign of failure for you or your doctor. If he suggests that you should see someone else, you shouldn't feel abandoned or think he won't treat your other health problems. Fibromyalgia can be frustrating for patients and their doctors. Sometimes your doctor may seem disinterested when, in fact, he has run out of ideas. This is a great time for a fresh look.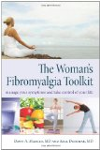 Continue Learning about Fibromyalgia Diagnosis