The APGAR test is a way to evaluate the newborns transition from the intrauterine to extrauterine environment. Five characteristics are evaluated: activity, heart rate, reflex irritability, appearance, and respiration. Each characteristic is scored on a scale of 0 to 2 with 2 being the best score.
A score is given for each characteristic at one minute and five minutes after the birth. If there are problems with the baby an additional score may be given at 10 minutes. A score of 7-10 is considered normal, while infants with a score of 4-7 might require some resuscitative measures, and a baby with an APGAR of 3 and below requires immediate resuscitation.
At 1 minute and at 5 minutes after delivery, nurses will give your child an APGAR score to assess whether your baby may be at risk and need further close monitoring soon after birth. On a scale of 0-10 (10 being the best), the test measures appearance, pulse, grimace, activity, and respiration (a max of 2 points for each category). Don't worry; few babies get a perfect 10. That's because lots of babies lose points for having a bluish tint to their extremities.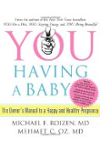 Continue Learning about Fetal Development Basics & Pregnancy