You've gotten the go-ahead for sex from your physi­cian. But a green light doesn't necessarily mean you're ready to step on the gas. Although your partner may be raring to go (and maybe he isn't, either), sex might be the last thing on your mind. Here's why: Hormones, hormones, hormones. It makes sense: The hormone levels that skyrocketed during preg­nancy now plummet, taking your sex drive with them. If you're breastfeeding, your libido can take another hit as your body starts releasing prolactin, a hormone associated with decreased sexual desire. Once you finish nursing and your hormone levels even out, your libido should return.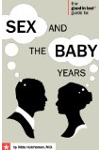 More About this Book
The Good in Bed Guide to Sex and the Baby Years
Available at a substantial discount for a limited time only, thanks to support from K-Y(R) Brand!Once you get down to the business of baby-making, the advice will pour in: books, magazines, in-laws,...
Because of a dramatic falloff in estrogen, it's likely your sex drive will drop dramatically immediately after birth and remain low for several months if you are breastfeeding. You lose your libido and the lining of your vaginal canal thins out, making sex feel like you're losing your virginity all over again (plus there's added pain if you've had stitches or an episiotomy).

Also, because a pregnancy so soon after delivery would mean that nutrients would be diverted to one offspring at the expense of another, and because your body needs extra time to heal after the rigors of childbirth, your sex drive drops as a hormonally mediated protective mechanism.

Now add in other, more subtle complications of post-pregnancy libido: You may feel guilty because you haven't had sex in a long time, and he has conflicted thoughts about going back in to the place where he watched his child come out. It's tricky all the way around.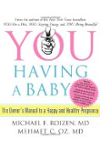 Continue Learning about Pregnancy, Fertility and Childbirth