If you are pregnant, during the coming nine months, you will experience enormous physical and emotional changes as the embryo grows from a single fertilized cell into a fully developed fetus.
You may sense that you are pregnant even before you know for sure. You can buy a pregnancy test at most drugstores or supermarkets to confirm whether or not you are pregnant. These tests detect a hormone (human chorionic gonadotropin, or hCG) that is present in your urine and blood during pregnancy. You can take a test as early as the first day that you miss your period, if you have regular periods. If the results are positive, you are pregnant. If they are negative and your period has still not arrived several days later, take the test again. Your hCG levels may be too low for the test to detect until seven days after a missed period. Blood testing is accurate at an earlier point but requires a visit to a health care provider.
Your approximate due date is 40 weeks after the first day of your last menstrual period. Pregnancies usually range from 37 weeks to 43 weeks, with most women giving birth between 39 weeks and 41 weeks. Your due date is merely the middle of that window.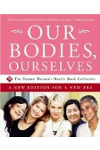 Continue Learning about Pregnancy, Fertility and Childbirth