There are many research studies that have shown that regular exercise during pregnancy can provide many benefits to the mother. Some of those include increasing the mother's energy levels, improving all-over body circulation and helping to return your body to a pre-pregnant state after you have delivered and recovered. One of the greatest benefits of exercising while you are pregnant is that it can help in shortening labor, and making it easier in some respects. Exercise is always important for a healthy lifestyle, pregnant or not, however, if you've never exercised before, pregnancy is a good time to start, but you should always check with your care provider to be sure the type of exercise program you want to start is appropriate for you and your baby. It is important to realize that not all exercises are as helpful as others. These are some exercises that can give you the most benefit when pregnant and especially those which might help labor be easier:
Walking is an excellent choice of exercise for pregnant women. In fact, studies have shown that it is the best overall exercise for pregnant mothers everywhere, because walking is low impact, meaning it is easy on your body, and is great for your heart and circulation. While pregnant, it is important that you not get your heart rate up to high, or it can put your baby at risk. Walking is a way to improve your overall health with little risk.
Another great exercise, for many of the same benefits noted with walking, is swimming! Swimming is considered a "zero gravity" exercise, which again, means that there is not impact. It is a wonderful way to give pregnant mothers some relief from feeling the increased weight of pregnancy. It also can give you with optimal cardiovascular benefits. You can get a great workout in the pool without putting baby at risk. Many women report feeling invigorated after participating in water yoga for expectant mothers, as it cools you down, makes you feel "lighter" and provides a way to burn a few calories while getting your heart rate up; all with little to no risk to you or your baby!
Many women find themselves trying several positions during labor and during the pushing phase. The following exercises will help you prepare your body for that:
Supported Squats: Prepares for squatting or hanging rope positions for the end stage of labor or for delivery.
Delivery Circle: Prepares for labor and birthing on your back.
Rocking Table: Prepares you for a variety of kneeling positions.
Side-Lying Lifts: Prepares you for the side-lying labor and delivery position, which will usually be on your left side.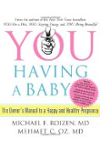 Continue Learning about Pregnancy, Fertility and Childbirth