Choose your birth attendants and place of birth with care, because where you give birth and who attends you during birth will strongly affect the care you receive. Health care providers and place of birth are linked and you will need to find out who practices in the birth setting that best matches your personal circumstances and wishes. Although midwives and physicians may be trained to provide care in all settings, you will find that many communities do not offer the choices that you may seek. Some women even decide to move temporarily to another location (where they have family or friends) in order to find the circumstances they want.
Midwives: In most countries, though not the U.S., midwives attend the majority of births. In industrialized countries, this is often in collaboration with obstetricians, who provide backup care for complicated births. In the United States each year, midwives attend the births of approximately 10 percent of the women who have a baby.
Certified Nurse-Midwives (CNMs): Most midwives practicing in the U.S. are CNMs. They attend births primarily in hospitals and in freestanding birth centers, and some offer home birth services. You will find CNMs in midwifery owned practices, physicians' practices, or as employees of hospitals, health plans, or public agencies.
Obstetrician-Gynecologists: Ob-gyns are surgeons who complete a four-year program of training in obstetrics and gynecology following medical school. They provide medical and surgical care for women during pregnancy and birth and for women of all ages with reproductive tract problems complications during pregnancy or birth.
Family Practitioners: FPs are physicians trained in family medicine. Family practice physicians provide primary care for people of all ages. Some family practice physicians have specialized training and experience in obstetrics.
Doulas: Research has shown that continuous emotional and physical support is an important component of care for women during labor. Yet doctors and midwives are often not able to provide one on-one attention and care. Doulas - women trained to assist and provide continuous support to the mother before, during, and just after childbirth ? are becoming more widely available.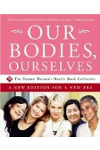 Continue Learning about Choosing A Practitioner & Pregnancy