If your doctor tells you you're carrying twins, triplets, or an entire baseball team before 12 weeks, don't be surprised if one or more embryos vanish at your next visit. In the first trimester, one or more embryos may disappear in one-third of twin pregnancies, half of triplet pregnancies, and two-third of quadruplet pregnancies. You can insure that more of these survive if you have good prenatal care and see an OB who specializes in high-risk pregnancies.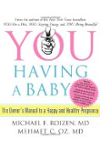 Continue Learning about 1st Trimester Of Pregnancy
The 1st trimester of pregnancy refers to the first three months after your last period. Different women react in different ways to pregnancy but there are a few things that you can expect while in the 1st trimester. Spotting is a ...
common occurrence but if bleeding becomes heavy, or is followed by pain or cramping, consult with your doctor. One of the first signs you may be pregnant is that your breasts become tender because your body is going through hormonal changes. Fatigues, morning sickness, and frequent urination are all products of the growing fetus and the hormonal changes that your body is going through. If you experience any of these symptoms in the extreme, visit your doctor to ensure that you are progressing normally.
More