Heart disease is dangerous for women in part because often women don't go to the hospital until days into the presentation of heart disease. The majority of women have atypical symptoms of heart disease that they usually ignore because it seems like an everyday type of thing, like fatigue and anxiety. They put it off for several days until finally it gets so bad that they eventually go to the hospital. This is usually after days of symptoms of the heart disease, which makes it much more difficult to treat the problem at that time. The disease has lasted a lot longer, so it's more difficult as far as the type of interventions and medications that can be used.

Time is muscle when it comes to the heart so if there is a significant blockage in one of the heart arteries, that muscle hasn't had enough blood flow for a certain amount of time, so there's more damage done to the heart the longer that women wait.
Heart disease is the number one cause of death for women in America. In this video, cardiologist C. David Rios, MD, of Research Medical Center, explains the importance of knowing your health numbers and actively maintaining a healthy lifestyle.
Heart disease is the number one killer of women. Awareness of the risks associated with heart disease is growing. Watch me explain why there is still a long way to go and what we can do to improve awareness.
For reasons that are still unclear, women are relatively protected from cardiovascular disease before menopause, but catch up quickly and then surpass men in the decade after menopause. Two-thirds of strokes happen in women. And that two-thirds number keeps on rolling. Two-thirds of women have no warning symptoms before their first heart attack. Two-thirds of women never recover full function after a heart attack. Two-thirds of women who survive strokes suffer significant disability for the rest of their lives.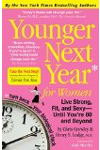 Continue Learning about Heart Disease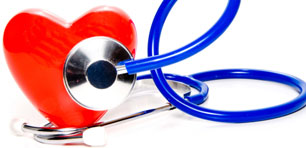 Heart disease is the number one killer of adults in the United States. In fact, one in every three deaths is from heart disease and stroke, equal to 2,200 deaths per day. Taking care of your heart is essential for a long life. You ...
can treat your ticker right by eating healthy, staying active and managing your stress.
More