My best overall advice to prevent heart disease is to be very, very knowledgeable about your own health. I tell people this every day. Don't ignore signs and symptoms. Don't ignore your health, because your health is extremely important.
I always tell people that your lifestyle is the key. Medicines are there to help you when you need them, but much of what doctors see today can be prevented through lifestyle changes, whether it it's with a better diet, better exercise program or a combination of both. Be active in your life. Don't be sedentary. Limit stress. This is very important in terms of managing symptoms and also preventing heart attacks in some individuals.
Trinity Health is a Catholic health care organization that acts in accordance with the Catholic tradition and does not condone or support all practices covered in this site. In case of emergency call 911. This site is educational and not a substitute for professional medical advice, always seek the advice of a qualified health care provider.
To help prevent heart disease, women should watch their waist circumference, eat a low-sugar, high-fiber diet, exercise regularly and get lots of sleep. Watch as functional medicine expert Elizabeth Boham, MD, gives her tips for a healthy heart.
The best way to prevent heart disease is strict control of risk factors: Stop smoking! Also, maintain a healthy weight, normal blood glucose level, normal blood pressure, normal cholesterol level, follow a heart healthy diet, and perform 30 minutes of moderate intensity aerobic exercise at least 5 days per week.
The contents of this website are for informational purposes only and are not intended to be a substitute for professional medical advice, diagnosis, or treatment. Nor does the contents of this website constitute the establishment of a physician patient or therapeutic relationship. Always seek the advice of your physician or other qualified health provider with any questions you may have regarding a medical condition.
While losing excess weight, reducing saturated fat in the diet and partaking in daily physical activity are all key to lowering your risk of heart disease, adding heart-healthy foods to your diet can also help.
Here are 5 foods that are deliciously good for your heart:
Beans
Soluble fiber-rich beans can help curb your appetite by helping you feel fuller sooner so you'll eat less at the meal. Trimming calories will help trim your waistline. Beans can also replace higher-calorie, higher-saturated fat-containing meats and cheeses in entrees.
Oats
Research suggests that consuming 3 grams or more per day of ß-glucan soluble fiber, which is found in oats (or barley, for that matter) can help lower total and LDL cholesterol levels as part of a heart-healthy diet.
Nuts
A small handful of nuts daily may be a nutty way to manage your blood cholesterol levels. Research suggests that nuts can help lower blood cholesterol levels and that eating 1.5 ounces per day of almonds, hazelnuts, peanuts, pecans, pistachio nuts or walnuts along with a heart-healthy diet, may reduce your risk of heart disease. (An ounce of nuts = 25 almonds, 9 whole walnuts or 48 pistachio nuts.)

Fish
While fish is low in heart-unhealthy saturated fat, it provides another healthy quality that makes it a ringer for your heart. The omega-3 fatty acids in fish can help slow the plaque buildup in your arteries that contribute to heart disease as well as reduce your risk of dying from heart disease. It is currently recommended that you eat two fish meals, especially omega 3-rich fatty fish, weekly. Salmon, sardines and tuna are all good sources of omega 3.
Whole grains
While research shows that whole grains can reduce your risk of heart disease, most Americans are falling short of the recommended minimum three servings of whole grains daily. Make sure that at least half your grain choices are whole grains, such as oats, 100 percent whole wheat bread, brown rice and popcorn to gain that heart-healthy benefit.
Most cardiovascular disease is preventable. The number varies with different researchers, but 70 to 80 percent of heart attacks and strokes are caused by lifestyle. By the long-term sum of the choices we make every day. Which means that making different choices—starting with exercise—will change your life.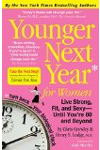 Being proactive, taking action to control your risk factors for cardiovascular disease will help prevent heart disease. This includes:
If you smoke, quit. Smoking is one of the strongest risk factors, and thereby strongest predictors of not only heart disease, but, almost all vascular disease, including peripheral vascular disease. Talk with your doctor about programs and products that can help you quit. Also, try to avoid secondhand smoke.
Manage your BP. Hypertension, or elevated blood pressure, is a risk factor for heart disease. Seeing your doctor for routine wellness checks will provide screening BP readings. If you BP is elevated talk to your doctor about treatment—which will include therapeutic lifestyle changes and pharmacologic treatment.
Know your cholesterol. Hyperlipidemia, or elevated cholesterol numbers, is a strong risk factor for heart disease. Get a screening lipid panel. Talk to your doctor about the results. Based on numbers and risk factors you doctor will decide if you warrant treatment.
Avoid diabetes. Diabetes are at high risk for developing heart disease, so much so that diabetes is consider a heart attack equivalent. Get screened for diabetes. If you are a diabetic, manage your diabetes collectively with lifestyle changes (diet and exercise) as well as pharmacologic treatment. A diagnosis of diabetes brings about unique indications for pharmacologic treatment of cholesterol and blood pressure.
Know your family history. Family history of heart disease, particularly at younger ages, puts you at risk for developing heart disease yourself, and is taken into consideration by your doctor to determine your risk for heart disease.
Eat a healthy diet. A healthy diet includes a variety of vegetables and fruits. It also includes whole grains, fat-free or low-fat dairy products and protein foods, such as lean meats, poultry without skin, seafood, processed soy products, nuts, seeds, beans and peas.
Reduce stress. Stress can bring about heart disease. Find ways to manage your stress, perhaps with activities that you enjoy.
Exercise. Regular exercise will help prevent heart disease, and it will help prevent you from developing risk factors that cause heart disease.
By exercising, making Mediterranean diet food choices—that is, limiting four-legged fats but having monounsaturated fats and eating fish, nuts, fruits, vegetables, tomatoes, fiber and a little alcohol every day, taking an aspirin a day (but ask your doctor first!), and taking folate regularly—anyone, no matter what his or her inherited risk, can reduce the rate of arterial aging and heart disease.
Here are three steps you can take to prevent heart disease:
Nurture your heart. Take time to identify what makes your heart sing, and give yourself permission to engage in these activities, even if in tiny little ways. For example, if you love art, allow yourself to go to an art exhibit, take a ceramics class or purchase a beautiful painting. If you love music, make it a priority to go to the symphony, learn how to play drums or buy a recording from your favorite artist.
Nurture your body and mind. Eat whole, nutrient-dense foods that stimulate all your senses—with colors, textures, tastes and aromas that delight you. Approach meal preparation as an opportunity to meditate, as well as to unleash your inner artist. Explore and experiment, whether you follow recipes or create your own. Before sitting down to eat your meal, turn on soothing music, clear the table of clutter and light a candle or arrange flowers as the centerpiece. Enjoy your meal. Lastly, consider inviting loved ones over to share with you the joy of eating.
Nurture your relationships. Cultivate loving relationships—whether with people or pets. Surround yourself with those who are positive and loving, and make a point of spending quality time with them. If you find that most or all the people in your life are toxic, seek out new connections by volunteering for causes you care about, attending local religious services, joining an online support group or taking a class at a local community college. As you develop connections, be sure to follow up and further cultivate those relationships.
This content originally appeared on http://slowmedicinedoctor.com/slow-medicine-for-heart-health/.
Stay slender, exercise regularly and don't smoke. Determine and monitor your blood pressure, blood sugar and blood cholesterol readings. Treat elevated cholesterol with a statin drug. Control your blood pressure. Low-dose aspirin is also beneficial for most folks over the age of forty or fifty, especially if there are other risk factors.
Continue Learning about Heart Disease