Both Eric and Jonathan are right. The disadvantage of needing to know your equipment can be a plus if you're a techno-geek. The dangers of cycling can be minimized by learning to be an alert cyclist and obeying traffic regulations, but they can never be eliminated. Not all risks in cycling are from motor vehicles, of course.
One of the best ways to get motivated to cycle regularly is to join a training group or a club. This is great for motivation, especially if you're in a location with cold winters. But it also means it's important to ride with others who can ride safely in traffic, as groups of cyclists training is doubtless the biggest cause of altercations between cyclists and motorists.
Learning to dress properly for the weather is important--particularly for the hands and feet. And if you have a group that doesn't like riding in the cold (or the snow) you can try another winter sport such as ice skating and cross country skiing. Many of our greatest cycling and skating stars have used the other sport for off-season cross-training--and have sometimes competed successfully in both sports. Some people will retire to the indoor trainer in winter, but personally I find getting out in all-weather to be more motivating and more fun.
Lastly, one of the main virtues of cycling (that it's easier on the joints--especially the knees) becomes one of its liabilities as well. It is NOT considered a weight-bearing exercise, and so you should not neglect other types of exercise that will improve flexibility and strength.
Honestly, the main disadvantage will be time. Cycling can take time. Also, it may present a little tightness in your lower and/or upper back from the constant motion of being hunched over. However, cycling is light impact on the knees as you are never fully extending and locking out. You are not compression stride after stride. Be sure to get a bike that is set for your height. If you do this then the chance for injury will be much less. And lastly, you may fall off your bike. This will be a disadvantage but much will depend on where you ride.
Some disadvantages of cycling are that you have to buy a bike and you have to know how to ride it, how to change gears effectively, how to work the brakes properly, and how to keep it in good repair. If you're a tinkerer at heart, you'll love cycling. But bikes are relatively simple, and even if you are all thumbs, bike maintenance probably won't be beyond your abilities. These are small barriers, however, and learning is part of the fun.

A major downside is that while riding, you'll have to contend with automobiles and the drivers of same, not all of whom are entirely watchful. Most American roadways are not designed to accommodate either bikes or pedestrians, which means sharing the road with sometimes oblivious drivers while riding as close to the shoulder of the road as possible, through all the litter of broken bottles, pieces of old cars, beer cans, unlucky pets, and all the other refuse of a careless civilization; the risk of accident is ever-present. However, there's a workable alternative if you are concerned about safety, and that's a stationary exercise bike. Stationary cycling isn't necessarily the most engaging activity; the scenery doesn't change, so it's easy to get bored. But you can read while you cycle, if you can keep the sweat out of your eyes, or watch TV or listen to the radio (which means making sure you buy a cycle that's quiet).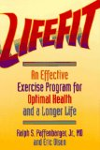 Continue Learning about Cycling