As of now, there is no cure for chronic obstructive pulmonary disease (COPD), as it involves disease of the lungs that is not reversible. There are things patients can do to prevent the disease from becoming more severe and to prevent other complications. Quitting smoking is the most important change people can make, to help stop the disease from worsening faster than if people continue to smoke. Yearly flu vaccination as well as the pneumonia vaccine is important, as people with COPD already have lung disease and will have a harder time with these illnesses. Other treatments include medications that help with symptoms of COPD such as wheezing and coughing.
Wheezing and coughing are usually rapidly reversible, inflammation is slowly reversible, but COPD (chronic obstructive pulmonary disease), caused by emphysema for example, is permanent. We can relieve the wheezing, coughing, and inflammation, but emphysema is a fixed, permanent, irreversible disease. A spate of advertising for Advair may well complicate the discussion. It may suggest that by treating bronchoconstriction and inflammation we can treat COPD. Advair or Symbicort may make it easier to breathe, but they cannot control or reverse the tissue destruction from the underlying disease.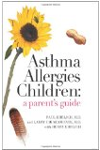 More About this Book
Asthma Allergies Children: A Parent's Guide
Asthma and allergies are at epidemic proportions. It doesn't have to be that way. Two experienced pediatric allergists tell everything a conscientious parent needs to know about these conditions,...
There is no cure for chronic obstructive pulmonary disease (COPD). Damage done to the lungs is permanent, and causes air to be trapped in the lungs even after a person exhales, resulting in shortness of breath and difficulty breathing. While treatments can alleviate symptoms and improve airflow, they cannot cure COPD. Prevention is the best cure: never smoke, or stop smoking immediately to reduce your risk for developing COPD.
Continue Learning about COPD