Chronic obstructive pulmonary disease (COPD) is not hereditary. COPD results from long-term inhalation of toxins, primarily cigarette smoke. This disease may also be caused by long-term exposure to fumes or dust if inhaled regularly over a period of many years.
Chronic obstructive pulmonary disease is the chronic blockage of airways in the lungs, causing difficulty breathing and shortness of breath. Smoking is the leading cause of COPD. While rare, a genetic disorder known as alpha-1 antitrypsin deficiency can also cause COPD. Most people have two normal copies of the gene. If you inherit one mutated gene, you are a carrier and can generally prevent COPD by maintaining a healthy lifestyle. However, if two alpha-1 deficient genes are inherited, you will likely develop COPD, despite any lifestyle precautions.
Continue Learning about COPD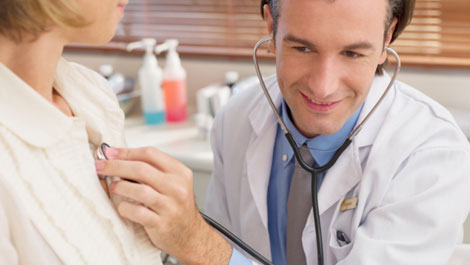 Chronic Obstructive Pulmonary Disease (COPD) is a progressive disease that makes it difficult to breathe. Direct or indirect tobacco smoking are the primary causes of COPD COPD is a leading cause of death in the US. Pollutants can ...
can also cause COPD, including fumes in an industrial workplace. COPD, as it's name indicates is an obstruction in the air passageways.
More