One of the worst things you can do for your sleeping problems is to use your bedroom for other activities. Sleep experts say you shouldn't watch television, use your computer, eat, write, talk on the phone, or anything else in bed or in your bedroom except sleep and sex.
When you use your bedroom for other activities, merely walking into your bedroom causes your brain to literally wake up because it automatically associates being in that room with being mentally alert. Moving your television or computer out of your bedroom can have a surprisingly positive effect on your sleep.
However, for many people with fibromyalgia this is an acknowledged challenge. Dr. Kim Dupree Jones, a fibromyalgia expert at the Oregon Health & Science University, says, "Some people with severe fibromyalgia almost live in their beds, which is a real problem. If so, invest in a very comfortable chair for a room that's not your bedroom. Then when you are in your bedroom, your body can associate your bed with going to sleep."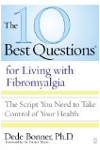 It is not a good idea to use your bed for paying bills, doing work, etc. Help your body recognize that this is a place for rest or intimacy. Make sure your room is well ventilated and the temperature consistent. And try to keep it quiet. You could use a fan or a "white noise" machine to help block outside noises.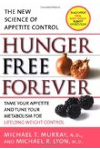 Continue Learning about Sleep Basics