If you have migraine with aura, you can reduce your stroke risk by:
Keeping your weight in check
Controlling your blood pressure
Eating a low-fat diet and monitoring your blood lipid levels (cholesterol and triglycerides)
Exercising regularly
Avoiding smoking
Consider using estrogen-containing oral contraceptives as a last resort, and only after thorough discussion with your healthcare professional
Remember, even though stroke risk increases in women with migraine with aura, the overall risk for stroke is relatively low and should not cause undue alarm. Migraine without aura is not associated with an increased risk of stroke.
Aura symptoms, like prodrome symptoms, can also serve as a warning that the headache phase of a migraine will soon begin. The aura phase can give you another chance to begin your migraine treatment early, thereby minimizing or avoiding the headache phase.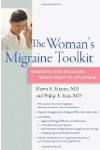 Continue Learning about Migraine Headaches
Migraine headaches are severe headaches that can last for hours or days. The pain can be so severe that the headache causes nausea and vomiting. Sometimes migraines follow a disturbance in your vision. When this happens they are c...
alled ocular migraines. The symptoms of this are flashes of light, seeing zigzagged patterns, blind spots and bright spots or stars. Migraines occur more frequently in women and are thought to be triggered by changing hormones, some foods, stress or bright lights. Talk to your doctor to see what you can do to control your migraine symptoms and what you can do to prevent them.
More