Over 50 million people in the United States have hypertension, or high blood pressure. One in four adults has hypertension, which is defined as systolic blood pressure over 140 and diastolic blood pressure over 90.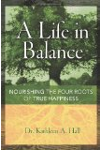 High blood pressure affects about 20% of the world's adult population. About one in three U.S. adults have high blood pressure.
High blood pressure is very common. It is estimated that 93 million Americans have high blood pressure.
High blood pressure is one of the most common diseases worldwide. In the US, the prevalance is about 30 million.
Amost 67 million Americans have high blood pressure, and more than half of them do not have it under control. High blood pressure is a major risk factor for heart disease and stroke, two of the leading causes of death in the United States.

The presence of the CDC logo and CDC content on this page should not be construed to imply endorsement by the US Government of any commercial products or services, or to replace the advice of a medical professional. The mark "CDC" is licensed under authority of the PHS.
About 73 million Americans age 20 and older have hypertension and nearly half are women, according to the American Heart Association. High blood pressure killed nearly 54,707 Americans in 2004 and was listed as a primary or contributing factor in 300,000 deaths. Hypertension can occur in both children and adults, but it is more common in adults, particularly African Americans and the elderly.



High blood pressure is a very common health problem. For reasons we don't know, it becomes more prevalent as people get older: 90% of people over 55 years of age have a tendency toward high blood pressure. For those over age 75, 84% of women and 75% of men have high blood pressure. In addition, it's a problem that is becoming more widespread. In the year 2000, 1 billion people were diagnosed with high blood pressure. By 2005, this number rose to 1.5 billion people.
About 60% of American adults have high blood pressure (either prehypertension or hypertension). Data from the Framingham Heart Study indicate that people who are 55 years old and have normal blood pressure face a 90% chance of developing high blood pressure as they get older, unless they take preventive steps.
According to the American Heart Association, more than 76 million people in the United States were living with high blood pressure, or hypertension, in 2007. This is one out of every three U.S. adults, so high blood pressure is a very common problem.
Blood pressure is the force of blood against your artery walls. If this force is too high, it can damage the arteries as well as the heart and contribute to heart attack, stroke, and other cardiovascular problems. High blood pressure is defined as anything above 120/80 mmHg (millimeters of mercury) as measured by a blood pressure arm cuff or other device.
It is also estimated that 8 percent of U.S. adults have undiagnosed high blood pressure. If you haven't checked your blood pressure recently, you may wish to schedule a checkup with your physician. Managing blood pressure is one of the most important things you can do to lower your risk or slow the progress of cardiovascular disease.
Don't be surprised if you get your blood pressure (the amount of force your blood is putting on the arteries as it flows through them) checked and it's too high. Eighty-nine percent of all Americans have blood pressure higher than the ideal for preventing aging -- 115/76 mm Hg (millimeters of mercury). About a quarter of all adult Americans (50 million) have blood pressure above the American Heart Association's danger zone of 140/90. Even the old standard that many consider ideal -- 120 to 130 mm Hg for systolic and 80 to 85 for diastolic -- is too high for optimal health (and youth).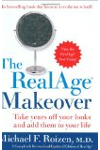 At least 65 million American adults have high blood pressure, or hypertension, and this figure is up from 50 million a decade ago. If left untreated, hypertension can lead to stroke and heart failure, as well as to damage of the kidneys, blood vessels, eyes and brain (indeed, a Mayo Clinic study found that people with high blood pressure are more likely to lose mental ability as they age). In addition to lifestyle and genetic factors, the aging process also plays a role: Even a healthy individual with normal blood pressure at age 55 has a 90 percent risk of eventually developing hypertension.

But the concern among health experts isn't just limited to the adult population. According to a study published in the Journal of the American Medical Association, blood pressure levels are rising among American youths as well. The fact that kids in the United States are growing fatter by the year is partly to blame, as are lack of exercise and proper nutrition. While these blood pressure increases are occurring across racial groups, Mexican-American and African-American children are disproportionately affected, with average levels about two to three points above their Caucasian peers. Fortunately, diet and lifestyle changes can help protect both adults and children from high blood pressure and its associated conditions.

Consider sodium. Children in the United States (ages 1 to 18) typically consume two to three times the 1 to 1.5 grams needed daily to maintain health—and high sodium intake is a known contributor to high blood pressure. In fact, a large-scale analysis of 23 countries implicated salt in 81 percent of preventable heart disease deaths and found that a mere 15 percent reduction in salt consumption could translate into nearly 9 million fewer deaths caused by the complications brought on by hypertension.

Processed food—not the salt shaker—accounts for at least 75 percent of salt intake, so opting for whole foods, or at least reaching for lower-sodium versions of prepared products, can make a big difference. Dietary Guidelines for Americans, 2005 advises adults to consume less than 2.3 grams (approximately 1 teaspoon) of salt per day, while middle-aged and older adults, as well as African- Americans and those with hypertension, should consume no more than 1.5 grams a day.
Continue Learning about Hypertension

Clinically known as hypertension, high blood pressure can cause a host of problems if left untreated. The most common type of cardiovascular disease, high blood pressure causes our hearts to work harder by forcing blood to push ag...
ainst the walls of our arteries at an elevated level. Hypertension is the leading cause of strokes and heart attack. It also increases your risk of having heart and kidney failure and hardening of the arteries, a condition called atherosclerosis.
More