6 Foods That Can Help Lower Blood Pressure
These simple swaps can reduce your heart disease risk.
Updated on February 6, 2023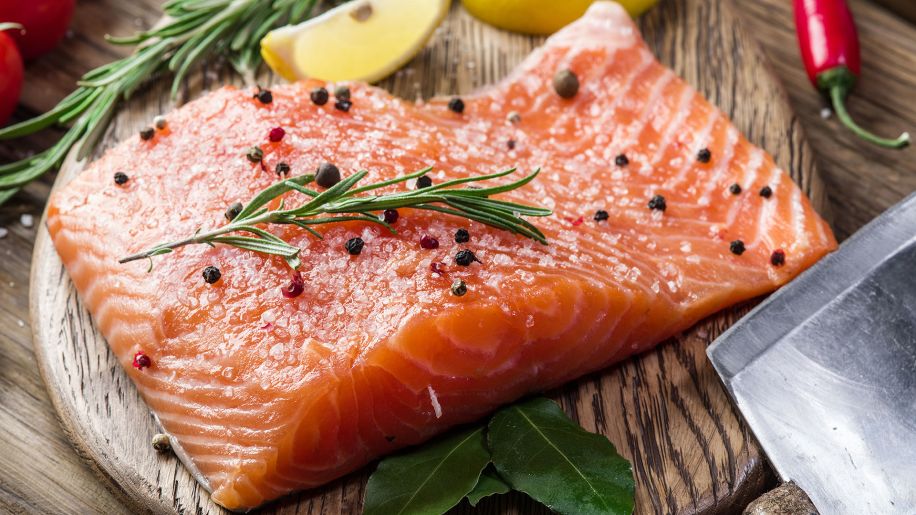 1 / 7
If you're one of the 116 million American adults living with high blood pressure, it's vital to adopt a few heart-healthy habits. Getting enough exercise, managing your stress, and checking your blood pressure regularly are good first steps to getting it under control, along with taking any medications as prescribed by a healthcare provider.
Another helpful healthy habit? Eating your way to better heart health. Foods that are rich in nutrients and low in sodium can help lower blood pressure naturally—and it doesn't hurt if they taste good, too. Try incorporating these foods into your diet to lower blood pressure and reduce your risk of heart disease.
2 / 7
Salmon and trout
Fresh fish is a great source of lean protein and heart-healthy omega-3 fatty acids. Try replacing saturated fats in red meat or fried foods with one to two servings of fresh fish every week. This simple swap can help lessen inflammation, reduce the buildup of arterial plaque, and lower your triglycerides, all of which contribute to heart disease.
3 / 7
Greek yogurt
Trade your sugary breakfast for a lower calorie, protein-packed Greek yogurt. Refined foods like granola bars, cereal, and breakfast pastries can cause a spike in blood sugar, which may increase blood pressure. Proteins not only steady blood sugar, they've been linked to reducing blood pressure. So, it may help to replace high-carb foods with high-protein foods. The calcium in yogurt may also contribute to better heart health, including a lower risk for cardiovascular disease.
4 / 7
Leafy greens
Amping up your intake of vegetables is key to reducing high blood pressure. Dark, leafy greens like spinach, kale or watercress can be added to virtually any dish—from salads, to smoothies, to omelets, to pastas—and will help provide your daily dose of fiber, iron, and vitamins A and C. Just beware of topping your greens-packed meal with high-sodium, high-calorie toppings such as salad dressing, cheese, or bacon, which may contribute to higher blood pressure.
5 / 7
Dark chocolate
Good news for chocolate lovers: eating a little dark chocolate each day—no more than 1 ounce—may contribute to lower blood pressure and a reduced heart disease risk. Studies have suggested that eating dark chocolate can increase the body's production of nitric oxide. Nitric oxide is a naturally occurring chemical that prompts blood vessels to dilate, lowering blood pressure. Pair your dark chocolate with berries or a slice of orange for an extra dose of vitamins and flavor.
6 / 7
Colorful potatoes
Not only do red, blue, and purple potatoes look pretty on your plate, they may be great for your heart, too. Colorful potatoes contain potassium and pigments called anthocyanins, which can boost protection against harmful molecules called free radicals, as well as help reduce inflammation and decrease high blood pressure. Try roasting potatoes with a splash of olive oil and your favorite low-sodium spice mixture for a satisfying, nutrient-dense dinner.
7 / 7
Bananas
Because potassium can reduce the effects sodium has on the body, it's important to get the recommended 4,700 milligrams per day. Leafy greens like Swiss chard and spinach are good sources, as are avocadoes and bananas. One medium banana can provide about 422 milligrams of potassium, plus magnesium and filling fiber. Add slices of banana to your cereal, fruit salad, or smoothie, or try freezing bananas for a healthy, low-calorie dessert.
Replay Slideshow
Slideshow sources
Centers for Disease Control and Prevention. High Blood Pressure: Facts About Hypertension. Last reviewed January 5, 2023.
Mayo Clinic. Omega-3 in fish: How eating fish helps your heart. April 19, 2022.
Buendia JR, Bradlee ML, Singer MR, Moore LL. Diets Higher in Protein Predict Lower High Blood Pressure Risk in Framingham Offspring Study Adults, American Journal of Hypertension, Volume 28, Issue 3, March 2015, Pages 372–379.
Buendia JR, Li Y, Hu FB, et al. Regular Yogurt Intake and Risk of Cardiovascular Disease Among Hypertensive Adults, American Journal of Hypertension, Volume 31, Issue 5, May 2018, Pages 557–565.
He J, Wofford MR, Reynolds K, et al. Effect of dietary protein supplementation on blood pressure: a randomized, controlled trial. Circulation. 2011 Aug 2;124(5):589-95.
Lee HJ, Cho JI, Lee HS, et al. Intakes of dairy products and calcium and obesity in Korean adults: Korean National Health and Nutrition Examination Surveys (KNHANES) 2007-2009. PLoS One. 2014 Jun 10;9(6):e99085.
Bondonno CP, Dalgaard F, Blekkenhorst LC, et al. Vegetable nitrate intake, blood pressure and incident cardiovascular disease: Danish Diet, Cancer, and Health Study. Eur J Epidemiol. 2021 Aug;36(8):813-825.
Cleveland Clinic. 6 Types of Foods That Lower Blood Pressure. March 11, 2022.
Garcia LC, Hernandez ANM. Beneficial effects of cocoa and dark chocolate polyphenols on health. FASEB Journal. Supplement: Experimental Biology 2020 Meeting Abstracts. April 2020.
Shaw K, Singh J, Sirant L, et al. Effect of Dark Chocolate Supplementation on Tissue Oxygenation, Metabolism, and Performance in Trained Cyclists at Altitude. Int J Sport Nutr Exerc Metab. 2020 Sep 11:1-7.
Ahmad A, Dempsey SK, Daneva Z, et al. Role of Nitric Oxide in the Cardiovascular and Renal Systems. Int J Mol Sci. 2018 Sep 3;19(9):2605.
Vinson JA, Demkosky CA, Navarre DA, Smyda MA. High-antioxidant potatoes: acute in vivo antioxidant source and hypotensive agent in humans after supplementation to hypertensive subjects. J Agric Food Chem. 2012 Jul 11;60(27):6749-54.
Tsang C, Smail NF, Almoosawi S, et al. Antioxidant Rich Potato Improves Arterial Stiffness in Healthy Adults. Plant Foods Hum Nutr. 2018 Sep;73(3):203-208.
Im YR, Kim I, Lee J. Phenolic Composition and Antioxidant Activity of Purple Sweet Potato (Ipomoea batatas (L.) Lam.): Varietal Comparisons and Physical Distribution. Antioxidants (Basel). 2021 Mar 16;10(3):462.
Jokioja J, Yang B, Linderborg KM. Acylated anthocyanins: A review on their bioavailability and effects on postprandial carbohydrate metabolism and inflammation. Compr Rev Food Sci Food Saf. 2021 Nov;20(6):5570-5615.
Lila MA. Anthocyanins and Human Health: An In Vitro Investigative Approach. J Biomed Biotechnol. 2004;2004(5):306-313.
American Heart Association. How Potassium Can Help Control High Blood Pressure. Last reviewed Oct 31, 2016.
Cleveland Clinic. 10 Foods That Are High in Potassium. February 24, 2021.