Attention deficit hyperactivity disorder (ADHD) is a problem for about 4% to 6% of the U.S. population, according to the Attention Deficit Disorder Association. About 8 million to 9 million people in the United States have trouble with ADHD. Scientists believe that ADHD is inherited genetically. Therefore, it is likely to be passed on by family members. If someone in your family has ADHD, there is a 25% to 35% chance that someone else in your family might struggle with ADHD.
The Centers for Disease Control estimates that approximately 4.4 million children, between 7 and 14 years old, have been diagnosed with Attention Deficit Hyperactivity Disorder.
Some adults also suffer from the disorder.
Between 3 and 5% of school-aged children have some level of attention deficit hyperactivity disorder (ADHD). This condition is characterized by short attention span, overactivity, and impulsivity and is more prevalent in boys than girls.

From Good Kids, Bad Habits: The RealAge Guide to Raising Healthy Children by Jennifer Trachtenberg.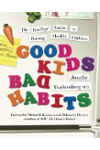 Continue Learning about ADHD