The National Resource Center on ADHD and the Attention Deficit Disorder Association report that approximately 7% of children and 5% of adults have attention deficit hyperactivity disorder (ADHD). Unfortunately, most children who are diagnosed with ADHD go on to have problems with the disorder into adulthood.
People with ADHD often share the disorder with members of their families. According to the Attention Deficit Disorder Association, there is a 30% chance of having ADHD if your parent or another close relative has the condition. Boys are three times more likely to have ADHD than girls. ADHD diagnoses are on the rise; the Centers for Disease Control and Prevention report that ADHD diagnoses rose 3% each year between 1997 and 2006.
ADHD is one of the most frequently diagnosed disorders in childhood. Globally, 3 to 5% of school aged children are thought to have ADHD. In the United States, studies have reported even higher prevalence rates. In addition, boys are more likely to receive a diagnosis of ADHD than girls. According to the CDC, in the United States 10% of boys have a diagnosis of ADHD, while only 4% of girls have been diagnosed with ADHD. Given these statistics, if you consider a classroom size of 20 children, you can expect that there will be one or two children in the class with ADHD.
You hear about attention deficit hyperactivity disorder (ADHD) in the news almost every day. Not to mention, college students popping stimulant medications (used to treat ADHD) like candy as soon as exams approach. That action is as common as an all-nighter (in fact, the two are almost inseparable now). In reality, about 1 in 10 boys and 1 in 15 girls have ADHD. This translates into about 7 percent of children and adolescents. But ADHD is on the rise! ADHD diagnoses have been increasing since the infamous Y2K. Whether this is an increase in the number of cases of the illness, or just better screening and diagnosis isn't clear. However, it is one of the most common mental health problems affecting young people today. Adults, don't think you're off the hook on this one! Most people with ADHD continue to have symptoms of the disorder into adulthood. So, if you think you or someone you love might be struggling with ADHD, talk to your doctor.
The Centers for Disease Control estimates that approximately 4.4 million children, between 7 and 14 years old, have been diagnosed with Attention Deficit Hyperactivity Disorder.
Some adults also suffer from the disorder.
Between 3 and 5% of school-aged children have some level of attention deficit hyperactivity disorder (ADHD). This condition is characterized by short attention span, overactivity, and impulsivity and is more prevalent in boys than girls.

From Good Kids, Bad Habits: The RealAge Guide to Raising Healthy Children by Jennifer Trachtenberg.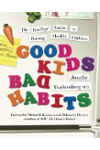 Attention deficit hyperactivity disorder (ADHD) is a problem for about 4% to 6% of the U.S. population, according to the Attention Deficit Disorder Association. About 8 million to 9 million people in the United States have trouble with ADHD. Scientists believe that ADHD is inherited genetically. Therefore, it is likely to be passed on by family members. If someone in your family has ADHD, there is a 25% to 35% chance that someone else in your family might struggle with ADHD.
Recent data from surveys of parents indicate that approximately 11% or 6.4 million children 4-17 years of age have ever been diagnosed with ADHD, as of 2011, including:
1 in 5 high school boys
1 in 11 high school girls
Prevalence of parent-reported ADHD diagnosis varied substantially by state, from a low of 5.6% in Nevada to a high of 18.7% in Kentucky.

Continue Learning about ADHD