Based on information from iGuard.org, a free medication monitoring service, 19% of patients experience side effects while taking Mesalamine (Pentasa). Some of the side effects reported by iGuard members include: Bloating/Gas, Headache, Itch/Rash, Hair Growth, Fatigue, Drowsiness, Hair Loss, Diarrhea, Abdominal Pain/Cramps, Mood/Behavior Changes, and Nausea/Vomiting. Please follow up with your doctor or other healthcare provider if you are experiencing any symptoms that worsen or do not go away.
Continue Learning about Ulcerative Colitis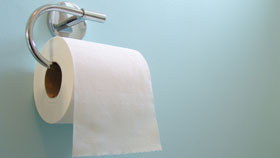 Ulcerative Colitis is a type of Inflammatory Bowel Disease (IBD) that affects the lining of the lower intestine and the rectum. Learn more about ulcerative colitis from our experts.