Unfortunately, ulcerative proctitis (Inflammation of the anus or rectum) cannot be prevented. Doctors and researchers are not sure what causes ulcerative proctitis. However, trying to maintain a healthy colon with a well-balanced diet is always a good idea.
Continue Learning about Ulcerative Colitis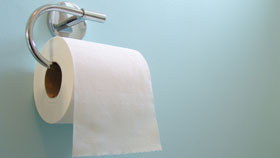 Ulcerative Colitis is a type of Inflammatory Bowel Disease (IBD) that affects the lining of the lower intestine and the rectum. Learn more about ulcerative colitis from our experts.