A proctocolectomy is a surgical procedure where the anus, rectum and colon are removed. This is typically the surgery that is required if surgical treatment for ulcerative colitis is being considered.
Proctocolectomy is removal of the entire colon and rectum and is the most common surgery for ulcerative colitis. Since ulcerative colitis involves only the large bowel, this operation is considered curative. A proctocolectomy is combined with ileostomy, which creates a small opening in the abdominal wall where the tip of the lower small intestine, the ileum, is brought to the skin's surface to allow drainage of waste
Continue Learning about Ulcerative Colitis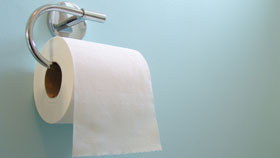 Ulcerative Colitis is a type of Inflammatory Bowel Disease (IBD) that affects the lining of the lower intestine and the rectum. Learn more about ulcerative colitis from our experts.