Pancolitis can affect people of any age, race, or sex. However, the disease most commonly begins between the ages of 15 and 30. If you're Caucasian, especially of Jewish heritage, you may be at a higher risk. Heredity may also influence your risk - that is, if one of your family members has had pancolitis or another form of ulcerative colitis, you have a higher risk for the disease. Also, the use of certain medications such as nonsteroidal anti-inflammatory medications such as ibuprofen may trigger symptoms.
Continue Learning about Ulcerative Colitis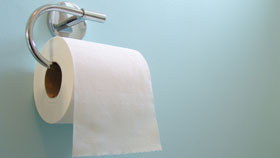 Ulcerative Colitis is a type of Inflammatory Bowel Disease (IBD) that affects the lining of the lower intestine and the rectum. Learn more about ulcerative colitis from our experts.