Yes, you should talk to your doctor because fulminant colitis is a life-threatening form of ulcerative colitis that requires immediate medical attention. Symptoms include severe pain, diarrhea, dehydration, and even shock. Fulminant colitis can lead to a ruptured intestine or colon, which can be deadly. Toxic megacolon also may occur, which happens when the colon becomes distended (abnormally swollen or stretched due to internal pressure).
Continue Learning about Ulcerative Colitis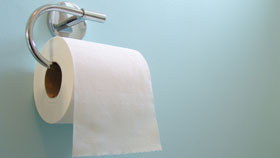 Ulcerative Colitis is a type of Inflammatory Bowel Disease (IBD) that affects the lining of the lower intestine and the rectum. Learn more about ulcerative colitis from our experts.