Ulcerative proctitis is usually treated with prescription medications that control the inflammation in the rectum. They are usually inserted through the anus into the rectum, though sometimes they are taken orally. Aminosalicylates are anti-inflammatory drugs containing 5-aminosalicyclic acid (known as 5-ASA). Preparations made with 5-ASA are often taken rectally as a suppository or an enema, though an oral form is also sometimes prescribed. Corticosteroids are also used to treat the inflammation caused by ulcerative proctitis, often only after 5-ASA preparations fail. These can also be administered rectally or orally. Corticosteroids can have unpleasant side effects in some people, so doctors usually try to minimize their use. Other medications, such as anti-diarrheal drugs, may also be used to treat your symptoms.
Continue Learning about Ulcerative Colitis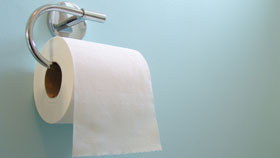 Ulcerative Colitis is a type of Inflammatory Bowel Disease (IBD) that affects the lining of the lower intestine and the rectum. Learn more about ulcerative colitis from our experts.