When you are first diagnosed with ulcerative proctitis, you will need to manage it on a daily basis with medication. Ulcerative proctitis is usually treated with anti-inflammatory medications that are inserted through the anus into the rectum, either once a day or more often. Sometimes they are taken orally as well.
Continue Learning about Ulcerative Colitis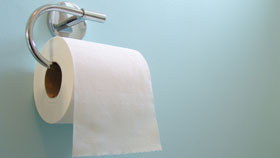 Ulcerative Colitis is a type of Inflammatory Bowel Disease (IBD) that affects the lining of the lower intestine and the rectum. Learn more about ulcerative colitis from our experts.