Pancolitis causes inflammation and sores throughout the entire colon, or large intestine. Usually, the disease only affects the lining of the colon. The irritation in the lining of the intestine and rectum can lead to severe diarrhea because it triggers the colon to empty itself. Obviously, this affects digestive issues and can cause symptoms like abdominal cramps and rectal bleeding. Depending on the severity of the condition, pancolitis may also lead to non-digestive issues, such as joint pain and osteoperosis.
Continue Learning about Ulcerative Colitis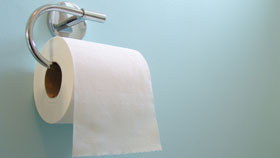 Ulcerative Colitis is a type of Inflammatory Bowel Disease (IBD) that affects the lining of the lower intestine and the rectum. Learn more about ulcerative colitis from our experts.